Well the wait was finally over and the Fathers day present to myself was to do battle with some of the trophy gills that call those impoundments their home. Was fishing all by my lonesome and what a pleasure it was. While there were many other anglers and kayak people enjoying the same water, they did not bother me one bit. We all needed some water time each in our own way.
Of course my way, was a battle with the gills and crappie that inhabit those waters, and have to say in my search the crappie did hide very well from my offerings. But the gills, God was good to me today and gave me plenty to play with.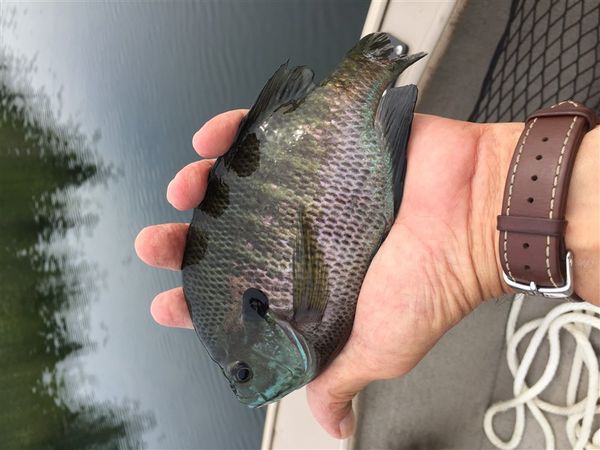 The colors of these that came to play were just outstanding, each with the vibrant purple, orange, yellow..............did not matter they were all good looking to me today.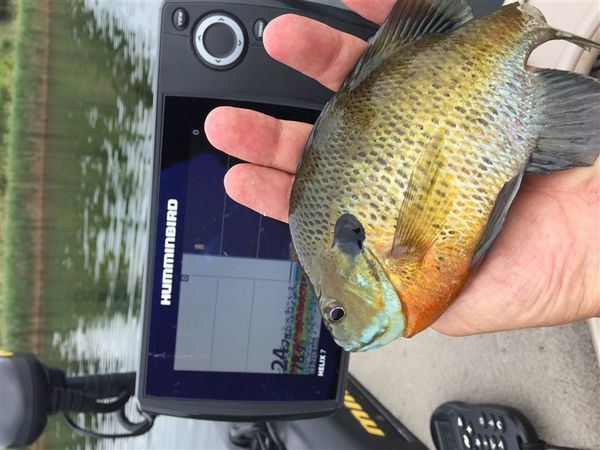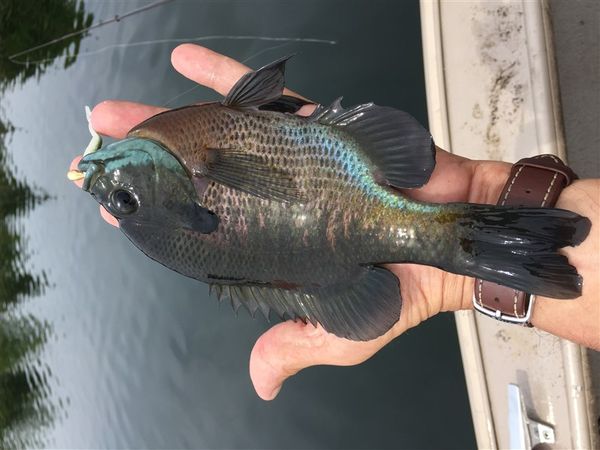 I had over the winter made a few tungsten ice jigs that never saw the hard water. I just needed to try them and while being a bit under weight for the depth they were given a chance to see what would happen. I have to say they performed very well but with the slow decent into the depth that would work fine for the hard water those smaller gills just ate them up before they could reach the target fish.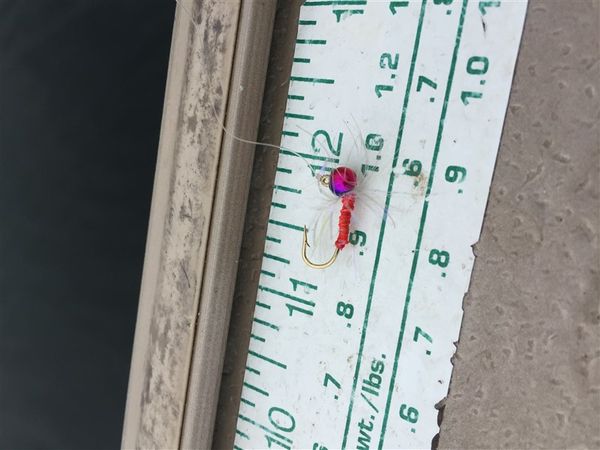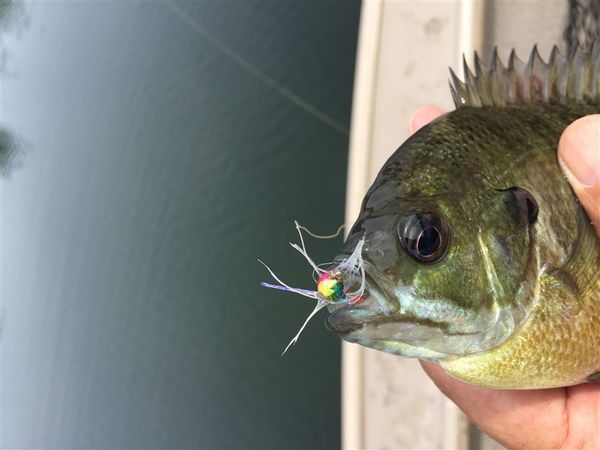 Well the rains came and chased most all but us most dedicated off the water, I put on the rain gear and just drove around taking it all in again. Been far to long for me and the victory lap was icing on the cake, so to speak. I thank God for allowing me the opportunity and hope we all can return to what ever is normal to you soon.