Late post, been catching up on everything related to life since my temporary exit from the real world over the Labor Day Weekend to go chase some muskies!
Had the significant urge to get back up north since my two week trip in early June yielded 9 sightings including a hit boatside, but no fish boated. I fished one day in Tennessee during my Smokey Mountain vacation and had a chance at one of Tennessee's big girls but also missed boatside. So away I went and booked a trip to Boulder Junction. I stayed at the Boulder Junction Motor Lodge in downtown Boulder Junction. I've stayed there before, but the owners have changed and I'll say it's a very nice change. New family owners are very accomodating and nice. The other people staying at the lodge were very friendly as well so I had plenty to do when not thinking about my next cast. Anyways, to the fishing!
Arrived Friday night 8/30, fished 8/31, 9/1, 9/2, and departed early morning on the 9/3.
8/31 -
Hit the water at 6:45 and pushed off from my usual bay I stay at in June. As I worked around the shoreline in generally shallower weedy bays, I approached a spot I call "The Slot". A deep 18-20' deep channel adjacent to bull rushes, shallow weed flats, defined weed edges, etc... I cast along the edge of one of the weed beds, retrieving over approximately 8 fow. The first fish of the trip came following fast and steady at 7:45 AM only to spot the boat and turn away as fast as she was coming. I guessed low to mid 30's length. Fish showed up during AM minor feeding period.
After a midday lunch I came back in time for the afternoon Major feeding period. I decided to target a weedbed that has become one of my top producers since I came upon it one day and decided to give it a try. It is on a portion of the lake where I don't fish any other structure around it, but I make the couple minute boat ride every time to go cast this weed flat. And lately, it hasn't disappointed...At approximately 4:30 PM, middle of the PM major, I casted from the outside edge of a weed flat that comes up out of 25-30 fow. A couple cranks into the retrieve and a 32" healthy and strong musky hits the bucktail and comes to the net after a short battle. My first musky of the 2019 calendar year! On the board. Fish was CPR'ed and took off great.
I quickly picked up on the pattern that these fish were presenting to me. Weeds, deep water nearby, classic bucktail was working. Somewhat obvious, but its the minor details that make the difference, right?
9/1 -
Got a chance to test that theory on day two with nothing good to show for it. If I've learned anything over the years, it's to not give up on what you know produces. I knew my game plant wasn't going to change going into Monday.
9/2 -
I push off around 6:45 AM and work a few of my usual spots. I came up to the area where I'd seen the first fish of the trip. I worked my way across "The Slot" and was casting against the bull rushes about a cast length off. Casting out of 18 fow up into about 8 and dragging the black and brass bladed bucktail out off that edge. And what will probably go down as one of my favorite strikes, at 11:10 AM a musky comes following to the boat and just flat out accelerates to eat the bait, a perfect hookset and dialed back the drag. A two minute battle ensues and I boat my second fish of the trip, a strong bodied 38" musky! Beautiful fish, a more lengthy revival time, but the fish was successfully CPR'ed just the same, swam off great. What a blast! Again, this was at the tail end of a Minor feeding period.
PM -
I'm so used to coming up in the spring now that I'm still getting used to the fall weed growth in certain areas. I had been talking all weekend to a nice guy staying at the resort I normally stay at who pointed out some weed patches along an island he'd been seeing fish at. Caused me to fish an area I'm not normally used to fishing in the spring. Again though, I found myself up against bull rushes, adjacent to deep water, and I cast up into a "pocket" of bull rushes. What I would estimate at another 34-36" fish was cruising in on my same bucktail but saw the boat and darted. I'm convinced on both my follows, if I'd had another 10-15' of retrieve I think both were hot enough they were gonna slam it. BUT! That is how the game works sometimes. Once again, fish was at 5:20 during major feeding period.
32":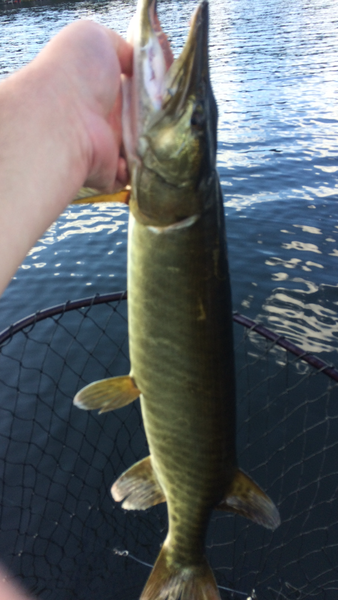 32" release: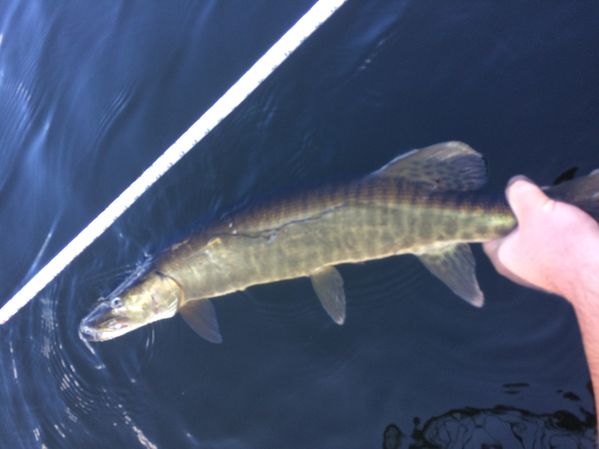 38":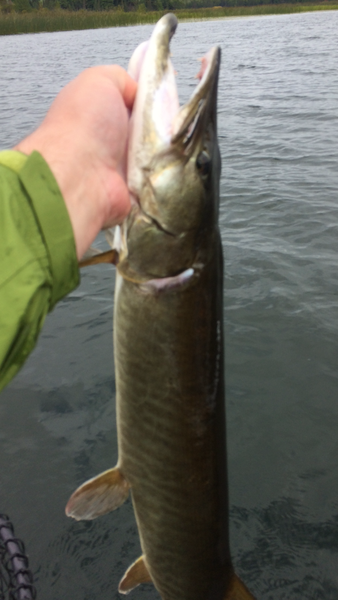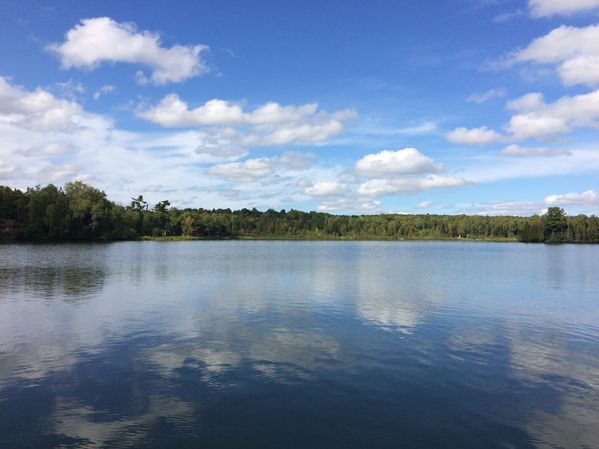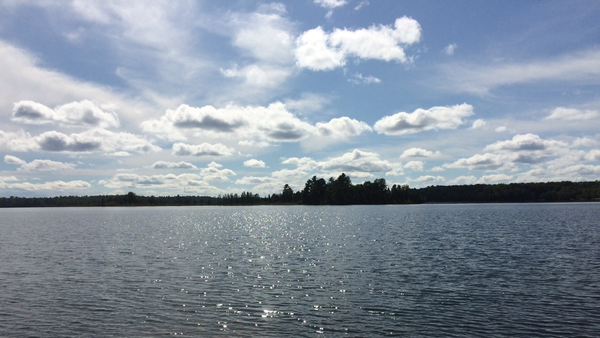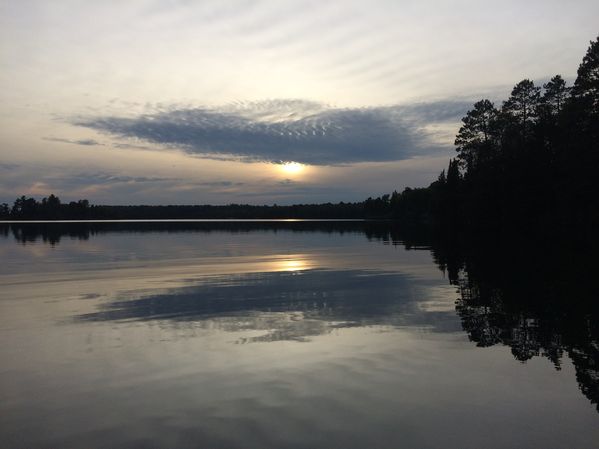 Check out the video:
That is how I ended my trip. 2 caught (32", 38") and 2 follows (mid 30's). All fish were during a major or minor feeding period. All on black hair bucktail with brass blade. Very early or very late did not produce. I was very humbled on my June trip, and very blessed on this one. It wouldn't be as fun in the blessed moments if it wasn't for the humbling ones. I'll take it! Unfortunately, school and work will consume me for the forseeable future so 2019 comes to a close. But it comes to a close in the exact way I'd want it. Thanks for reading! Hope this can be helpful to anyone heading up soon.
Bob