Was able to take my first kayak trip of the year today. After going back and forth on where to go multiple times, I decided on Rock Run Rookery. Since it was the first trip, I decided to stay close to home in case of any problems. After that -50 day, I was hoping the kayak had not cracked while in the garage.
Got out around 1130AM. Was the only boat/kayak on the water until around 5PM. At most, I think three boats were on the water by the end. I also finally brought a measuring stick and made sure to take some photos. For the first time too, I brought out my Deeper Sonar to see what the bottom/depth of the area looked like.
Now, I'll be honest here, I usually don't do well on this body of water. I've caught some fish here and there but never had a super good day. Today was finally that day!
I started in the main area of the lake so I could be close to the dock in case I started to sink. I used this time to make sure the deeper was working correctly too. For anyone who doesn't know what Deeper is, it is a portable sonar which works on a cell phone without the needs for a battery or any wiring. It works via Wifi and so far, I am impressed. If I had a boat, of course I'd grab a solid Sonar package for it but for a kayak, this has been great.
An example of the Deeper: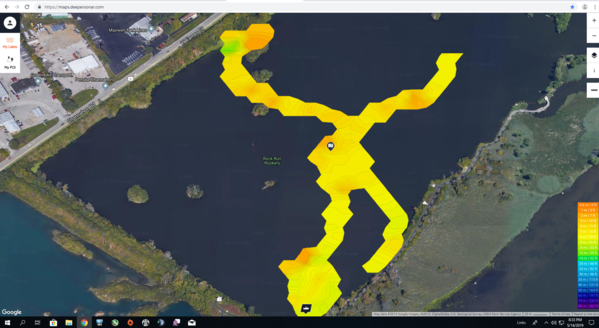 Not the best picture but you get the idea of what it can do. While in the main area, I decided to try near the areas where I found the largest depth changes. The Deeper did really well at marking fish and giving me a good idea of where the biggest changes were. After drifting past one area a couple times, I was rewarded with my fish catfish from here: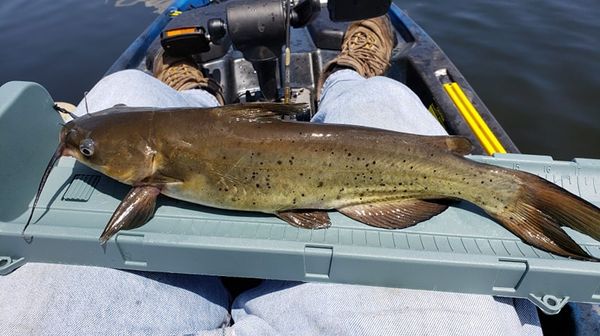 Not huge but a good first!
After confirming my boat was not going to Titanic, I headed North to the inlet/bays. This is where it caught on fire. Over 20 bass were caught! Not everyone got a picture but some of the better ones are below: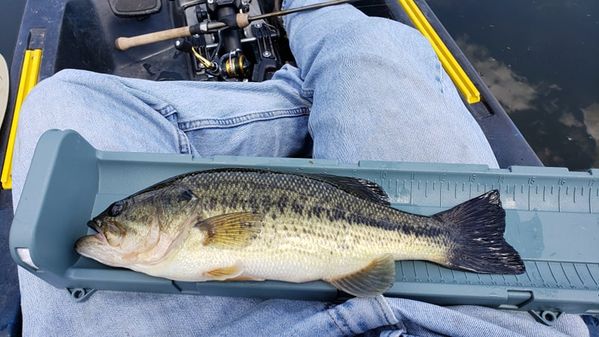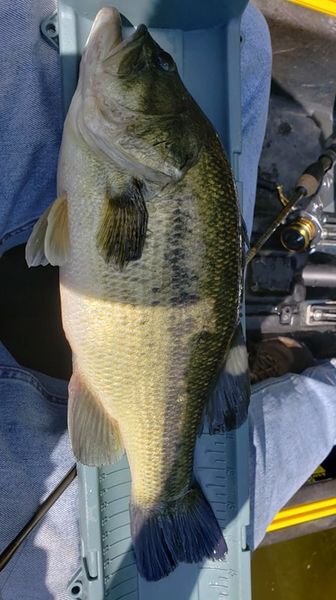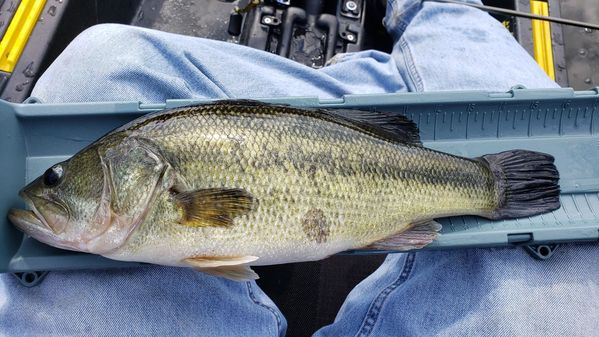 Now, the following pictures are my favorite catches and were a shock. I am not a big crappie guy and have not caught one in years. Today, god must have felt it was my time. Caught some of the biggest one's I've ever had on the line: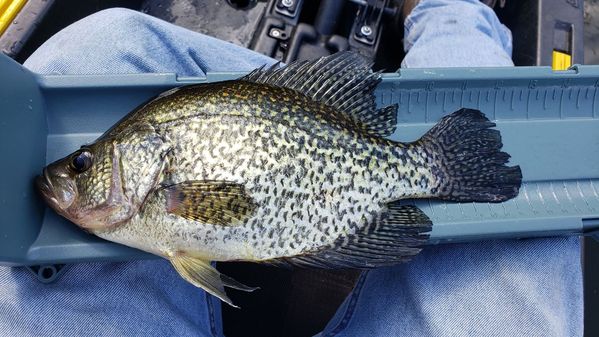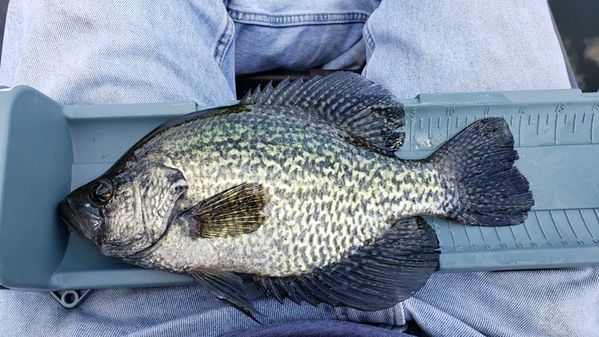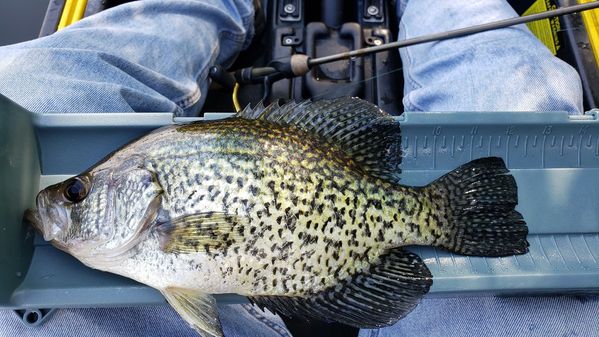 Each picture is a different fish! Was amazing to see them all.
All in all, was an amazing day and hope I can repeat it! I apologize for the camera angles on some of the pictures. I will improve!