Have you ever thought that it would be cool to transform one of the photographs from your outdoor adventures whether fishing, hunting, hiking, racing, etc onto a wall in your home, office or decked out garage? Or maybe in the lobby or conference room of your business? How about some fancy illustrations or designs that are not readily available in mass produced wallpaper?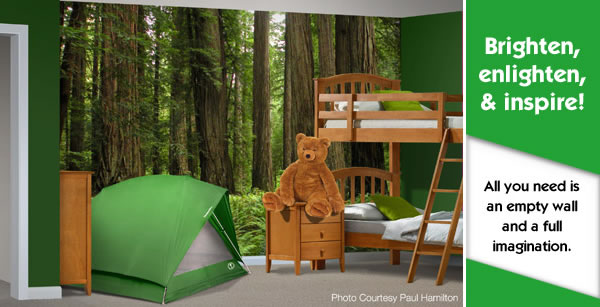 VCP has been working hard for many months leading up to launching this new printing service that's now available directly to you at
http://www.worldwidewallmurals.com
. To me the most exciting part is being able to create your own custom wallpaper with your own photography. I have seen some very impressive photography from many anglers on this website including my own that would look awesome on a wall!
This morning on the front page of the Northwest Herald's business section is an article titled "Scenic art comes alive on customers' walls" featuring this service, which is very exciting to us!
Click here to read the article:
http://www.nwherald.com/2012/10/17/scen ... s/aei14u8/
For a fraction of the cost of an artists mural you can now do it with wallpaper that's environmentally safe, kid-safe, easy to install, and printed right from a photograph that you took with your own camera!
Here's a video of our wallpaper being installed at local community college.
There are many quality photos to choose from on the website including a very nice collection from Robin F Pendergrast Photography, however populating the site with photography will be an ongoing project and it's currently somewhat of a limited selection. If you require professional photography, Robin is the guy for the job and he also specializes in aerial photography.
If there's a photo you would like us to obtain for you from another stock photography website, or you have any other questions, please use the contact form on the website and someone will get back to you with answers to your questions.