so i got a pork belly and curing kit for a gift recently. the curing kit came from here:
http://www.mancrates.com/projects/bacon-curing-kit
for the kit, you cure the pork belly that it comes with for one week in the fridge, mixing the brine with water. at the end of the week, it provided a smoking bag that you pop in the oven, has hardwood impregnated into it somehow, but i have a nice smoker so i went that route.
here's the pork belly after a week of curing in the fridge: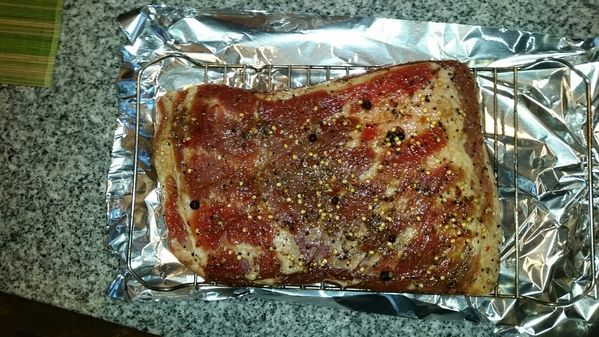 my smoker, ready to go: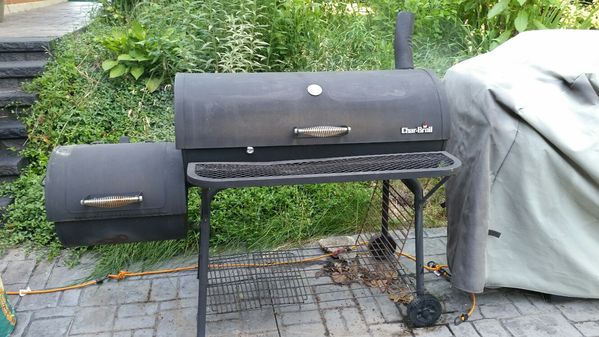 i heated the smoker to 220F and used a mix of apple wood and hickory. per the instructions, the goal is to reach an internal temperature of 150F, but no higher since that would render the fat to liquid. took about 90 minutes of smoking to get there.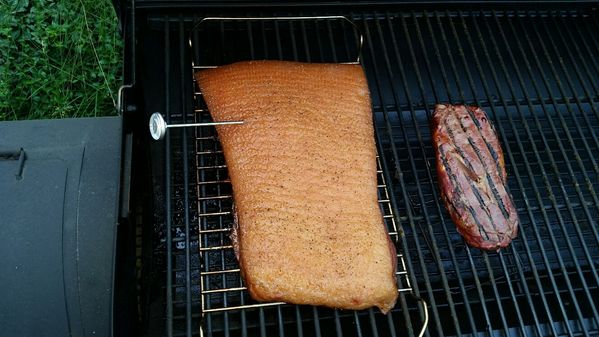 had a nice ribeye in the fridge so i thought i'd toss that on there also. with only a sprinkle of garlic on it, i put it over the hot charcoals in the smoker to finish it. turned out really, really good!
at the end of the smoke, 150F, it had taken the smoke very nicely: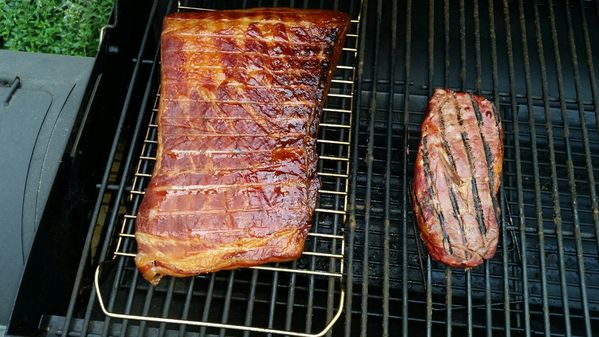 so the next step is to chill what is now bacon so that you can slice it up: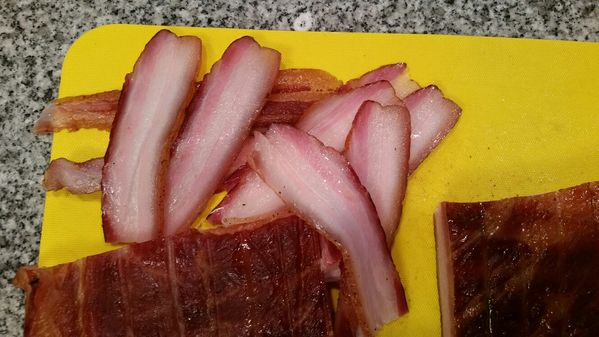 i liked mine on the thicker side. pop it in the pan and hold on to your taste buds!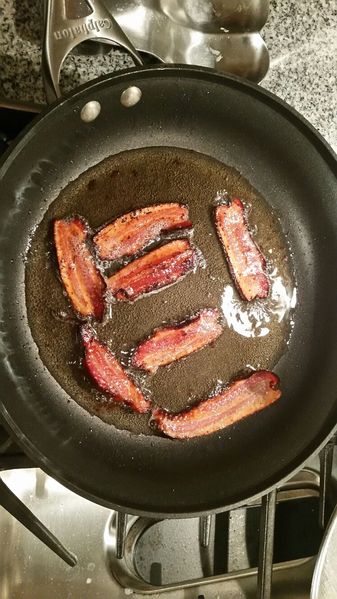 was without a doubt the most flavorful, delicious bacon i've ever had, not too salty with a hint of maple. the kit made about 2 pounds so i froze half for later, unsliced. it was a far easier process than i would have guessed, given the kit. certainly, you could get a pork belly and mix up a cure yourself, but i got the kit as a gift, so no complaints from me!