Nothing is better than pulling a venison salami out of the fridge, some Ritz, and some cheese when you're out trolling on the Lake. Well, it works the same way for deer camp. Something from the previous season always makes you enjoy and miss that season even more.
Smoke Salmon Cheese Ball is always a hit. Thanks again to Glenn and Kevin. This is a fan favorite.

viewtopic.php?f=61&t=3238
You are much better off waiting until the night before deer camp to make this. Because if you make it on Tuesday, you'll be making it again before you leave.
The finished product before rolling into a ball and encrusting crushed walnuts.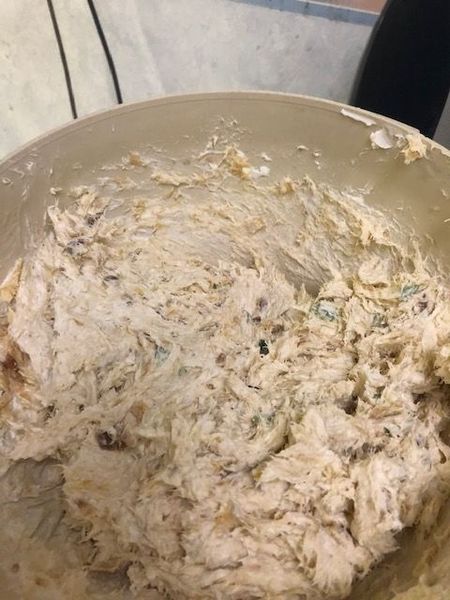 Tom