I'm not sure I've ever fished the river at these levels so I wasn't sure what to expect. As it turns out, much of what I had intended to fish was unreachable. Had to adjust on the fly after a few attempts to reach targets started filling my waders. Had to stay mostly shorebound and managed to go 3-4 on bites. Got three pike with a good one. The fish I lost looked like a bass.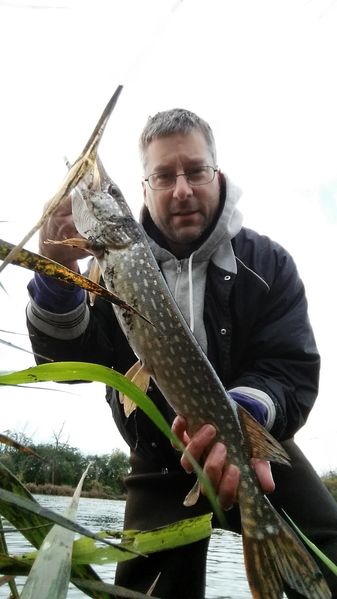 The little ones came on a Kopper's Live Target Blueback Herring in blue/chrome.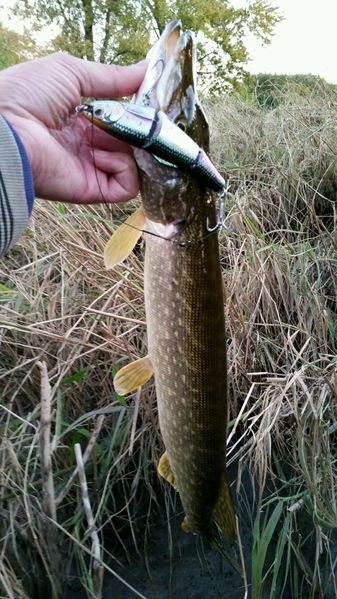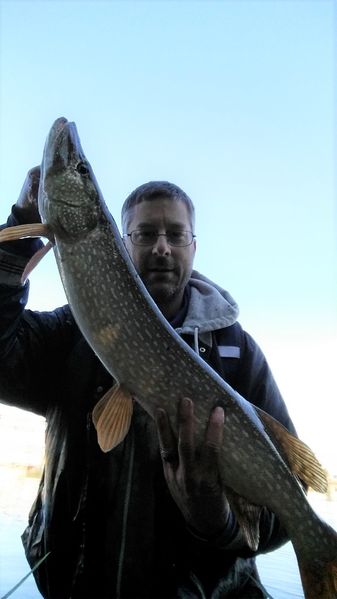 The bigger girl came on a BPS 5" XPS Minnow in white.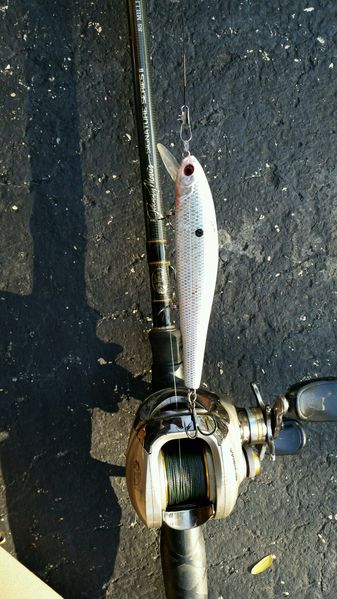 All fish came from quite a bit off shore with the bigger one coming right out of the main channel after bumping a mid-stream rock pile.