As it turns out maybe I needed to be kicked in the ass to prompt me to go out and explore new bodies of water. I've long known I needed reliable small lakes/ponds that were located near me to go to when the rivers aren't manageable. I just haven't been forced to go look by a prolonged stretch of flood waters. Google Earth does wonders. After work on Thursday I stopped by a Lake Co FP to pass some traffic time during rush hour. Only armed with a bait caster and fluke, went 1 for 1 with a decent fish.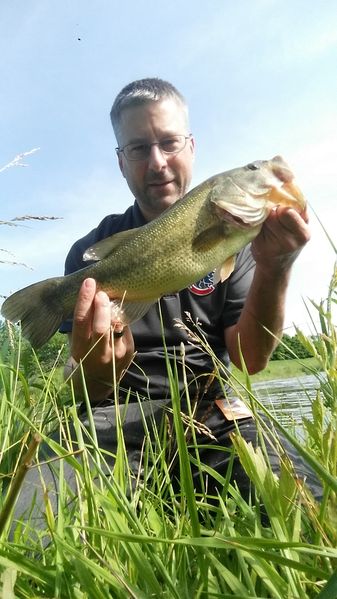 Fished a couple new lakes about 10 minutes from by door step for about four hours this morning. Had a Senko, spinnerbait with a paddletail trailer, and a whopper plopper in the starting line up, with a blue jig and craw trailer in the bullpen. The spinnerbait would be viable in the spring but the weeds made it a bit less effective right now so I shelved it. Flipping was the effective approach on this steamy morning.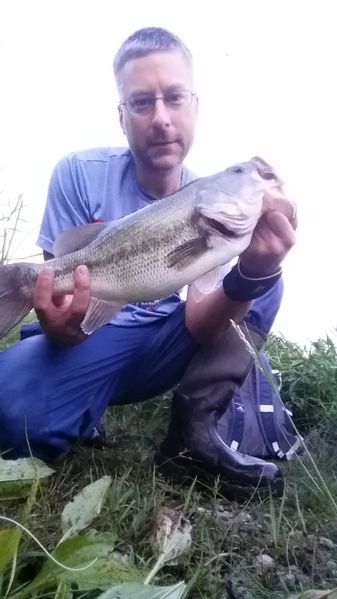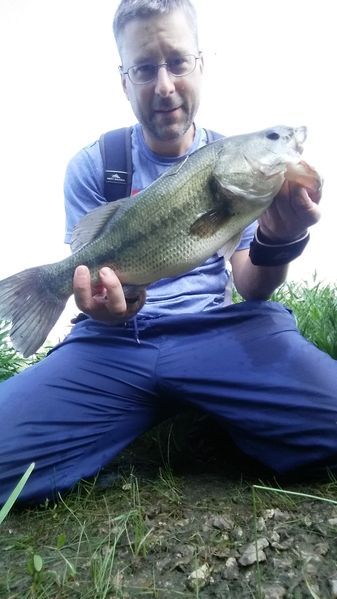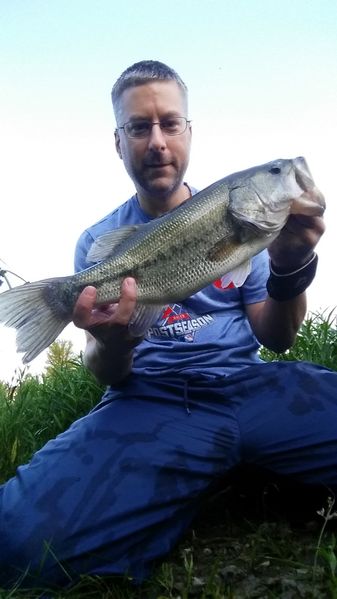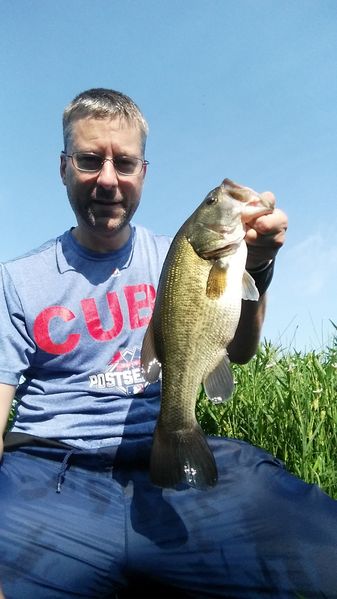 This is fish #20. After this gal, I checked the time and it was only 9:00 a.m. Could've pushed on but figured I didn't have much else to gain at this point so I packed it up instead.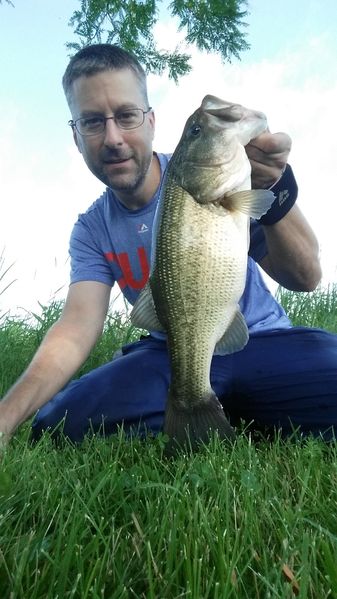 Wasn't all sunshine and roses. While reaching for #19 I guess I wasn't paying attention to the angle of my rod tip and *SNAP*.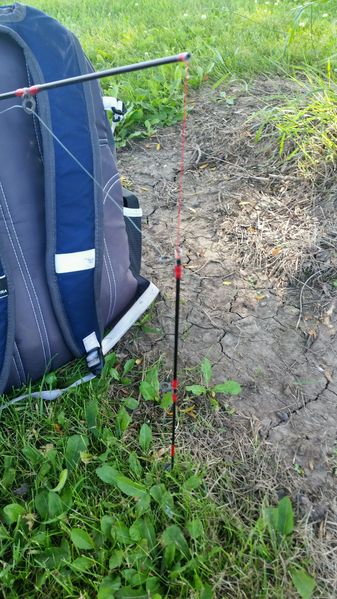 Good average size out of the first lake. Looks like the second lake may be more of a numbers lake, with my largest there being 14" but got lots of action. The fish that I broke my rod tip on grabbed the jig/craw. The rest came on the Senko.