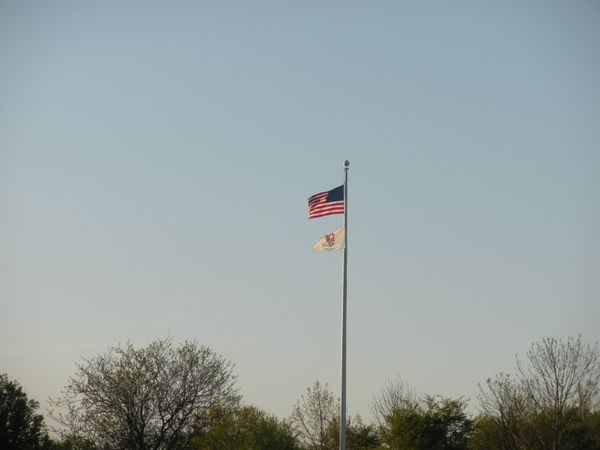 A good buddy and I had a rare day to get away together and do some fishing. So we decided to hit up Shabbona.
We pull up and the wind and waves are just blasting the launch. I had to look over my shoulder just to see if the purple braided Rabbi was around.
One angler, w/smaller craft, made an attempt at launching but decided it might be a day to go to plan b.
Gene and I looked at each other and started thinkin' the same when we got out onto the pier. So we headed north and launched from there.
We were hitting 55-57degrees for surface temp up north and decided to stick around the drops from 5'-11'. Our first fish came and Gene had plenty of mouth to grab. It was a beauty and the good ol' feeling of my knees knockin'!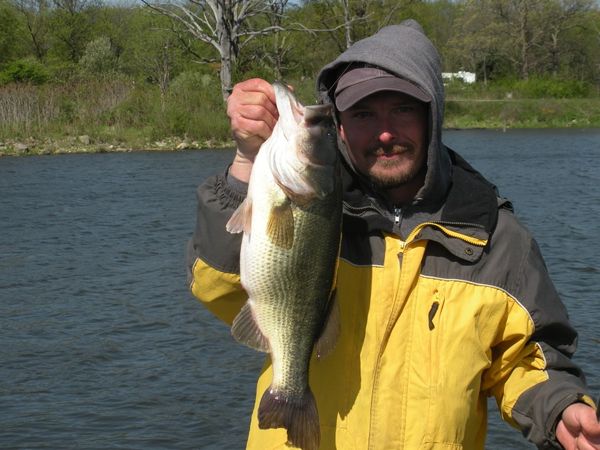 She measured at 21 1/2inches and weighed 6lb 12oz. I felt what may be some sort of rock/wall in about 9fow, popped it up and whamo.....She was hooked!!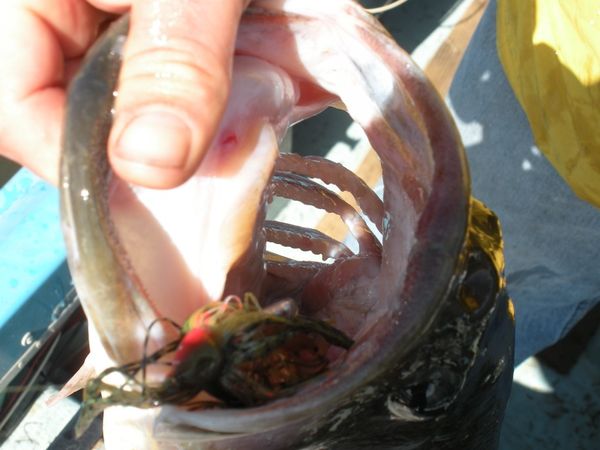 We then started focusing on shallow cover swimming/jigging and picking off smaller bass(border keeper size). In 3fow we were hitting 59degrees.
We did pick off another 3-4lb bass but I was having my own battle with a tree limb trying to take my head off so got it to boat for bit before he came unbuttoned.
Was a blast Gene and will definitely have to do it again...soon!