It's been a while since we had fishable ice south of I-80. Ice is at 4 inches with some frozen slush on top. Bass have been good mid morning on tip downs with large fatheads. They can also be caught jigging Kenders t-rip tipped with multiple spikes or smaller fatheads.
Bluegills have been excellent from mid-morning to late afternoon. Work the weeds lines in 8-10 feet adjacent to deeper water. Stay mobile to keep up with the fish. Best bait has been the google eye glow jigs tipped with wax worms or spikes.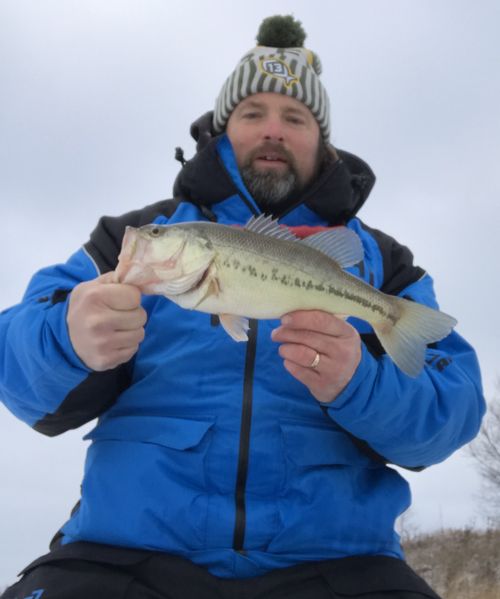 Here is a pic for those who prefer the pannies.