First I am not trying to be insensitive to anyone feeling loss right now. I told someone I would put this out to help find a home for a young girl German Shepard all black.
I recently got a dog from a guy near eastern IL and she has a sister waiting to be adopted.
"breeder" was an interesting fellow to say the least, a "good ol' boy" who has been raising dogs since he was 11 and is now in his 70's
has basic paperwork on latest vet visit, but dogs ARE NOT AKC reg. he also administered distemper shots himself.
Both parents looked healthy enough. Sire was a big mean looking ol black and orange boy till he got to sniff you and then nice as heck, Dam was a smaller very friendly playful light sable color.
I adopted Raven )originally "sally" from him and she is doing great. Real smart and trainable. a bit nibbly, but wants to stay close and adhere to training commands. Good at playing hide and seek in the woods quick to sniff me down and find me. Good with kids.
Her sister beth was a bit smaller, didn't like cats too much (Raven is chill with cats (needed to be) But Beth didn't nip when I was there and was much more lickish.
Beth was same color with no white spot on chest and had ear tips that flopped over at the tips at the time. Both parents had ears that stood straight up
Tony is the breeders name, has a sire and a dam
I can forward his contact if you're interested.
This is Raven yesterday at the sportsman club (TO BE CLEAR RAVEN IS NOT FOR ADOPTION HER SISTER BETH IS/ AS OF TODAY i AM NOTIFIED)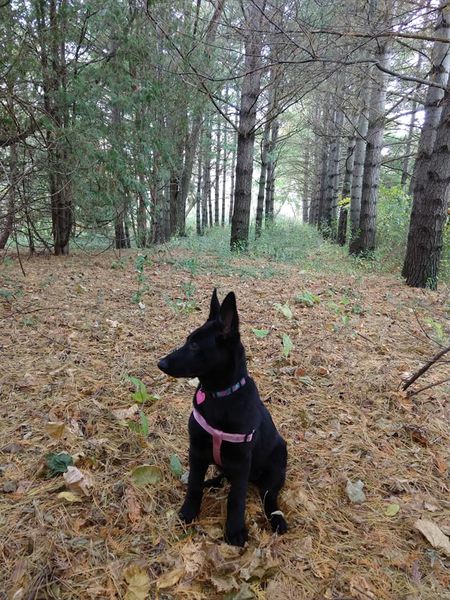 Pups lived outside (at breeders) so if you're interested be sure to get her shots and have her de-flea'd