Hello everyone!
It's been too long since I did an update! After fishing ended last year i honestly forgot about the site and lost track of the updates!
So here are some pictures of my tanks progress!
First, a full tank shot with a comparison between two years ago and now!
Around a year and a half ago, October 22, 2014: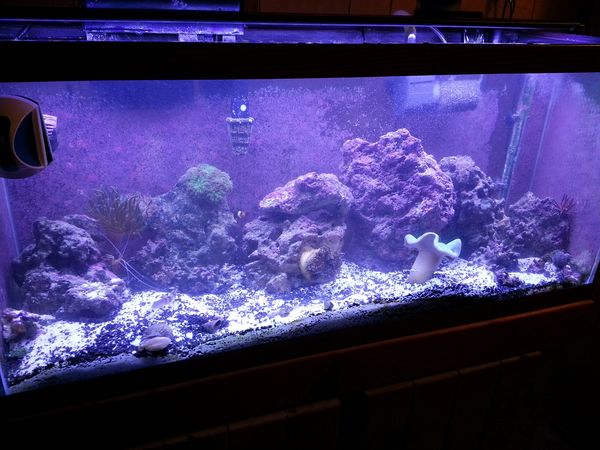 Now, March 22, 2016: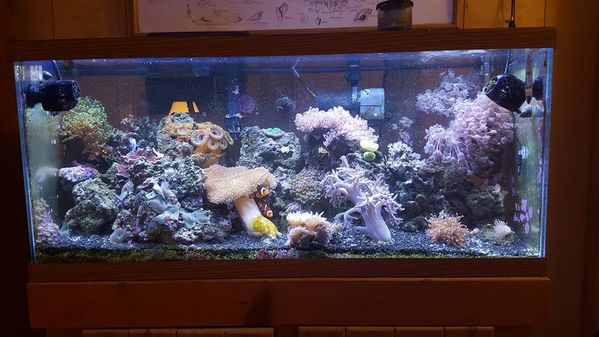 Now some close ups of a few corals!
My leather coral and two clownfish. The leather coral had a bad infection/decay around November/December of 2015 and I almost lost him! Since them he has made a full recovery!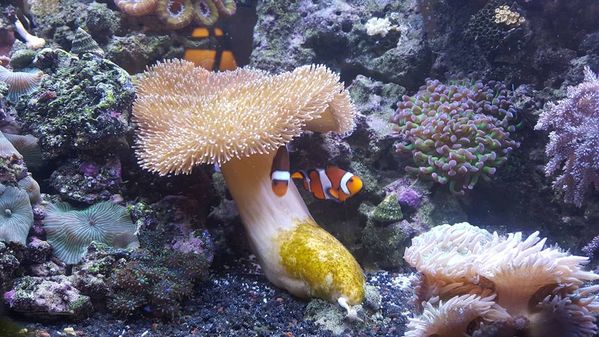 ANDDDD i even will soon hopefully be the proud owner of two leathers! You can see it in the bottom of the first picture! Here is a closer view!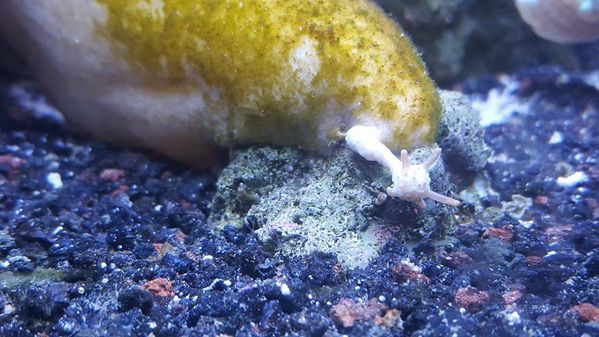 My Duncan coral who started with four heads when i bought him! Now with tons of new additions!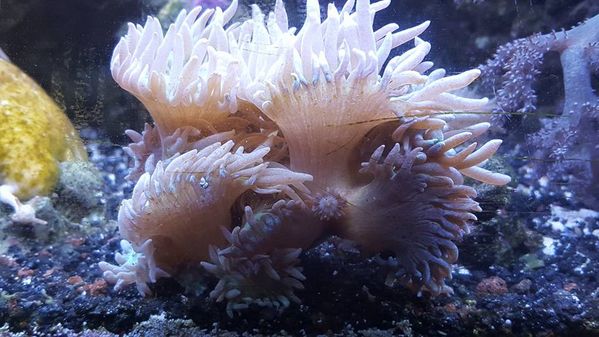 Closeup of a baby head on the duncan!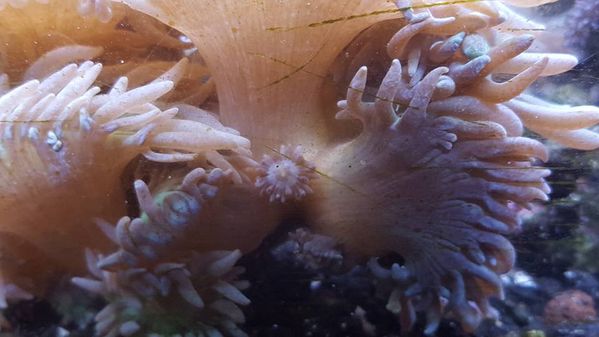 One of my two colonies of moon coral!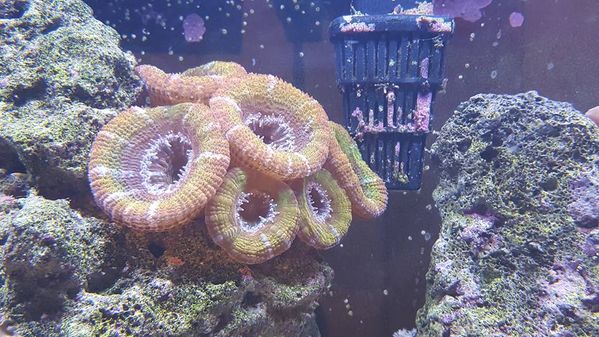 My two frogspawn corals!
http://www.chitown-angler.com/pichostin ... 1740&pos=0
http://www.chitown-angler.com/pichostin ... 1740&pos=5
My candy cane coral in the bottom right and an unknown coral in the middle. Still trying to figure out what it is haha. It grew a ton though: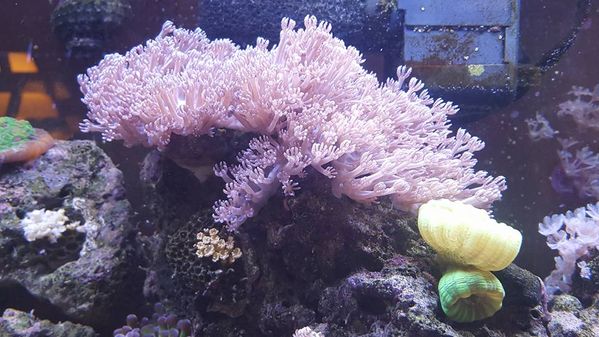 And now, a few pictures of my second tank which i received for free from a family friend who couldn't care for it. After tearing it completely down, it is starting to recover again!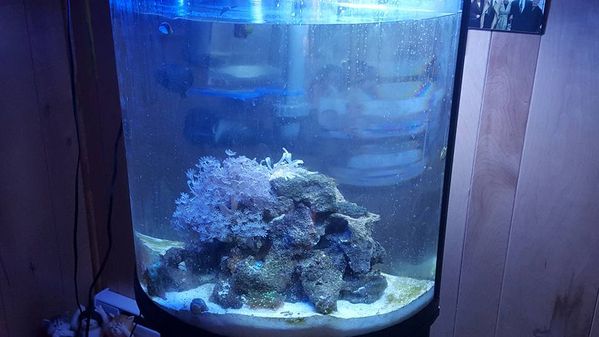 After being bothered too much by the clownish, my anemone has found a new home in the new tank!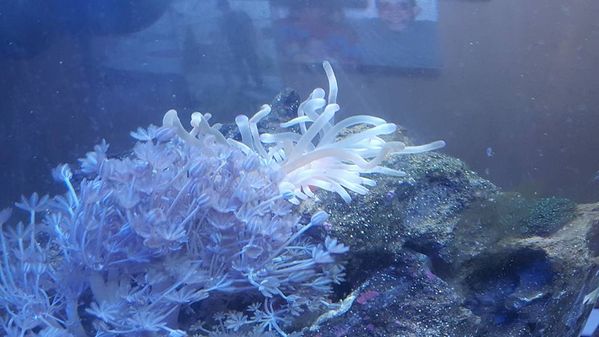 Well, that's all i have today! As always if anyone has any questions, feel free to ask away!
Thanks for viewing!
-Matt