Hey everyone!
So after getting back from my internship I thought i would give all interested an update on my tanks status!
Everything is going great still with many coral growing a ton in the time since the last update! I thought I would give you a before and after shot of each thing that I can!
So. First is my Leather Coral:
In December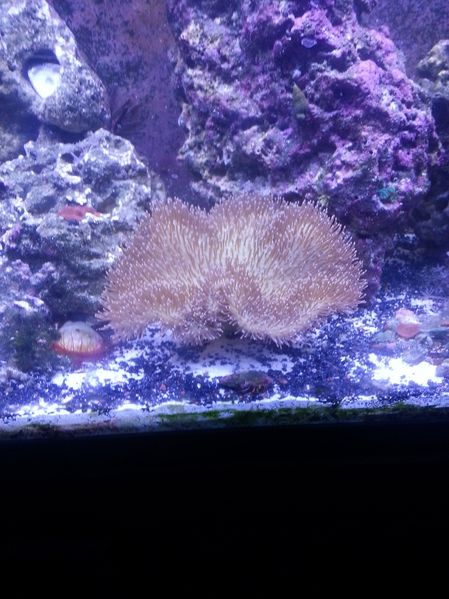 Today - The coral has actually gotten so big that we had to remove him from his origional spot and place him in a corner of the tank! I am hoping that as he continues to grow, he will stay in his corner and someday be large enough to be over the entire left side! Would make great cover for the fish and inverts!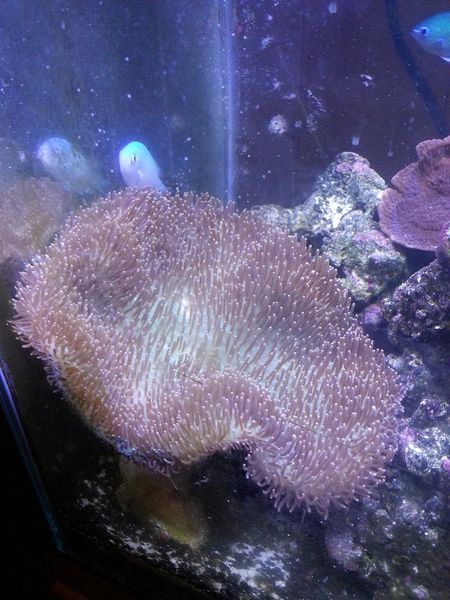 Second, with the most amazing growth, is my Xenia:
December - It can be seen in the top left as a small stalk.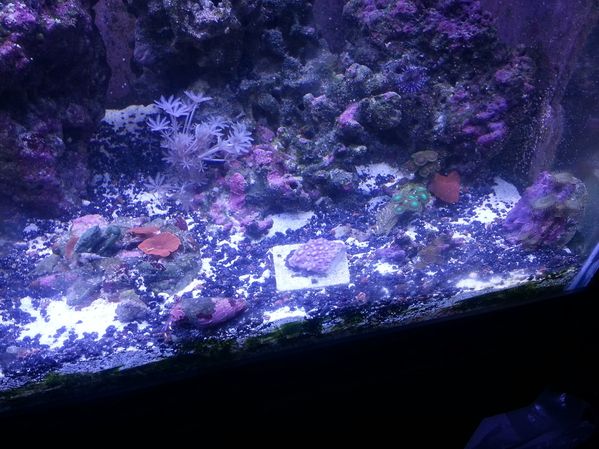 Today - That little stalk became this! It has tippled and maybe even quadrupled in size! I was floored when I saw it after getting home!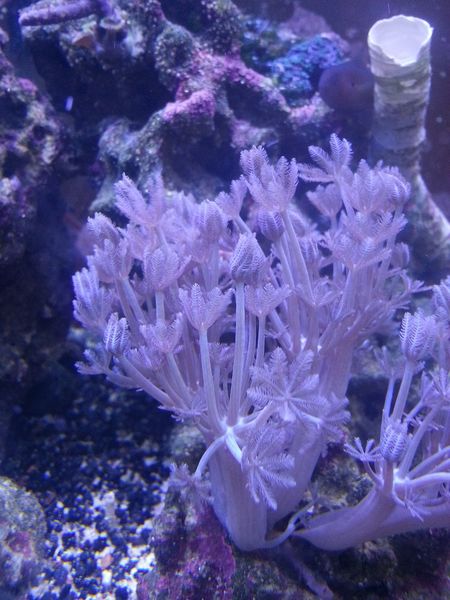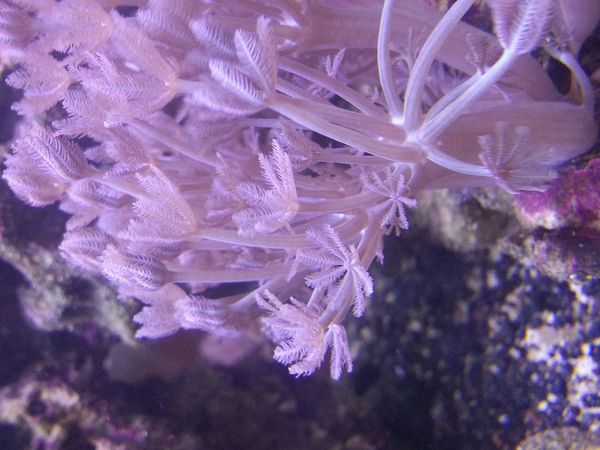 Third, is the Hammer Coral. While I did not get a comparison picture, the coral grew significantly. It actually grew to the point that it has split and formed a whole new piece of coral. When I first bought the coral it had 3 heads on it. I am now up to 7 or 8 heads in total. I included this picture because I thought it was great!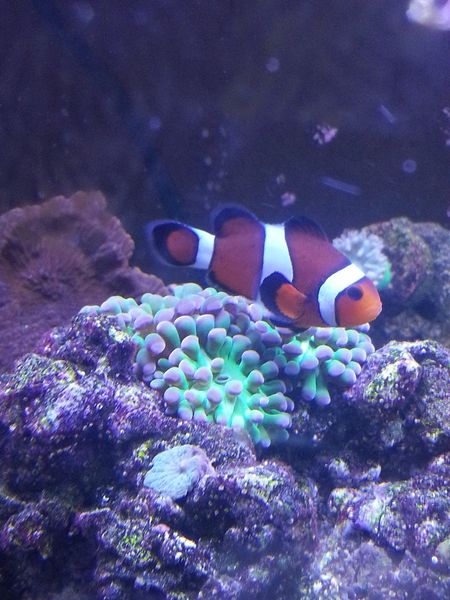 The next coral is actually still unknown to me. That is what happens when you leave you tank in a woman's care and they see something pretty at the fish store. They buy but forget to learn anything about it!

I will admit it is beautiful.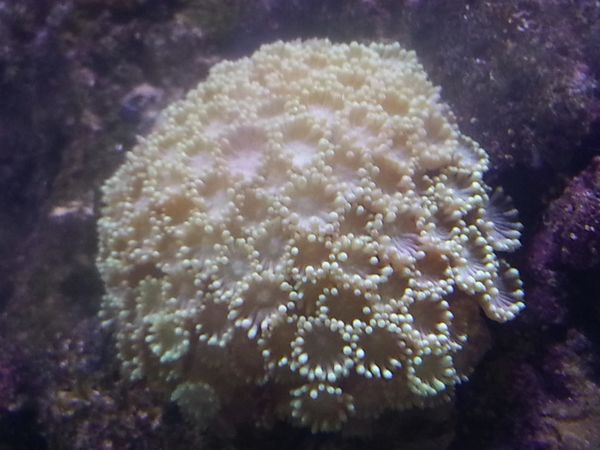 Finally, I wanted to show my strange anemone. After sitting on the bottom happy for the whole time I was gone, he decided that he needed to be in the skimmer output. So now he is James Bonded to the wall almost sticking out of the water.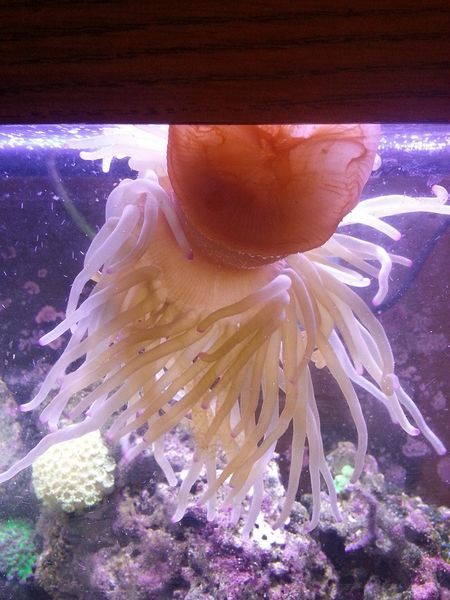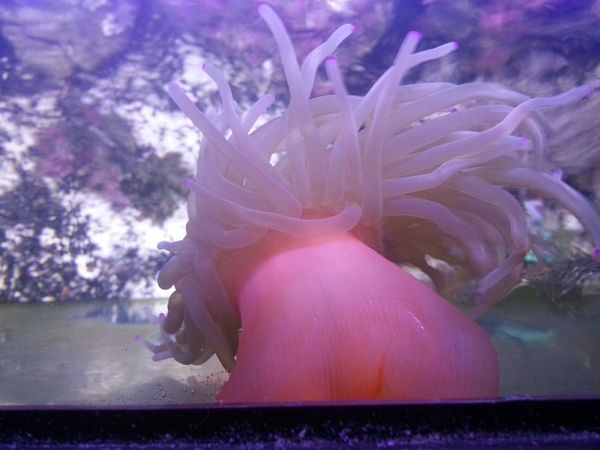 Well, I hoped you enjoyed reading and seeing the progress! If anyone has any questions about either my tank or saltwater tanks in general, feel free to ask away and i will try to help as much as I can!