Honey Holes,...
I believe it now..
They really exist, 33 Cats in a 6 hour shift in one spot!. 10 Bulls and 23 Channels. Channels were healthy and heavy,.. 3 pound average easily with many 5 pounders.
A trib of the IL river with standard cat bait; hot dogs, crawlers, minnows, cut gills, everything worked
Ill post my buddy here with the 9 fish he kept. btw, my buddy is a big guy and you can see the struggle in his face from the weight of the 5 on his stringer, lol...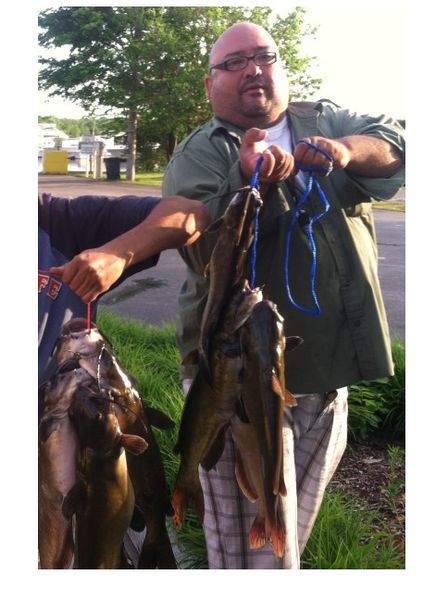 GS