headed down to my usual spot on the fox last sunday at about 5:30pm. Flow was about 830 CFS (at montgomery), forgot to get the temp, but clarity was about 12", air temp was about 72 degrees and clear.
started slow, fishing again with my custom made smallie slayer rod a friend built for me. hooked a dink early on, but nothing until the sun touched the skyline. i was tossing a bluegill colored shad rap rapala, a green soft plastic on a jig and my go to white mepps spinner. mepps spinner was the only lure i caught fish on.
at sunset they started up a bit, two nine inchers and two fourteen inch smallies.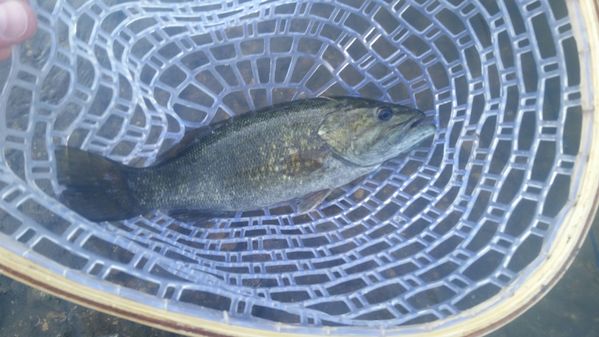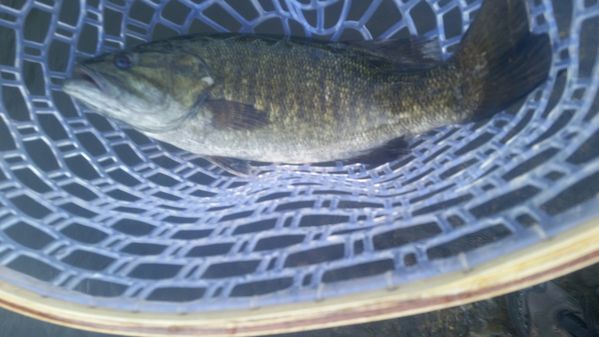 while wading back from my island i tossed a quick half hearted cast to a nearby eddy. as i was pulling the mepps out of the water, at my feet and with no more than 6" of line out a little 8 or 9" smallie grabbed on, just lifted him out of the water - i love it when this happens! laughed to myself for a good minute or two at my good fortune!
seems like it's picking up post spawn. they weren't beat up like the guys a few weeks ago were.