I made up my mind early in the week that this was going to be my inaugural Fox run for 2016. The weather forecast was depressing but didn't deter me. I bundled up Saturday morning and headed west at first light. The river is high, muddy and, I would imagine, a bit chillier that it was a few days ago. I got on the board pretty quickly despite the conditions.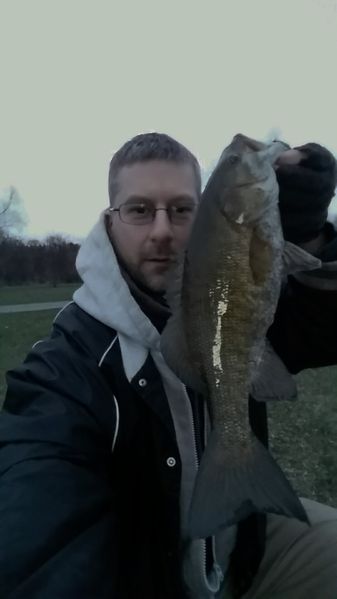 That fish hit not long before sun up. It snowed pretty much the whole time I was out. The howling wind made it pretty miserable and my layers were ultimately inadequate for a long outing. I pulled the plug after about two hours and three fish, only one photo worthy. I was the idiot that was knee deep in the river in this: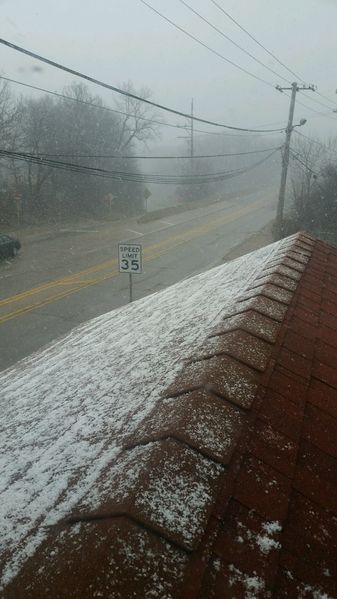 Sunday I headed further south for a second go at it. The winds weren't an issue this time and I was plenty warm except for my hands. Wee bit 'o ice in me guides: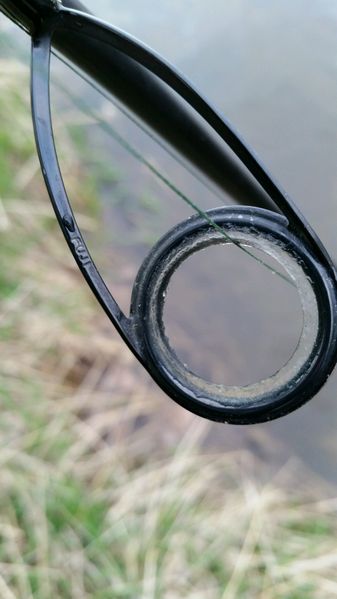 Had a few more bites this time. Lost a couple, landed four, mostly under 12". Did get this girl on a Rapala shad rap in Helsinki shad, my favorite pattern.