I had a little time this afternoon to head down to the Fox. Fished from 5pm until dark. Having read a Fox river classic post (
http://www.chitown-angler.com/1fish/viewtopic.php?f=4&t=27391&hilit=fall+fishing+the+fox
) by Ken G, I started off throwing a rattling rapala in the bluegill pattern. Not a bump, but the hole looked fishy, so I switched to a Mepps spinner on and started catching. The first two, which I'm not convinced wasn't the same fish, was about 10". Then I landed this guy, 15 or 16"er, only did a hasty measure since i had trouble unhooking with one of the trebles stuck in the net.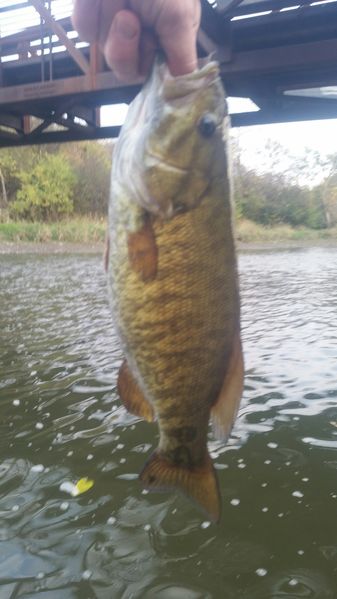 Gotta love it when your best fish of the day hits as soon as the lure hits the water on a long cast! It was the best fight I've had in quite a while. Worked my way a short way downstream and picked up a few 13"ers and lost track of the 10" to 12"ers, six or eight I guess. Even the little guys were energetic, what a blast!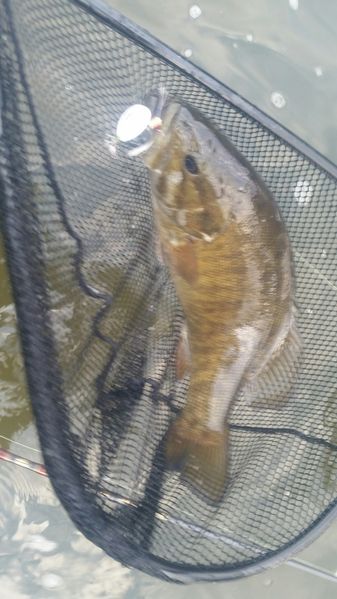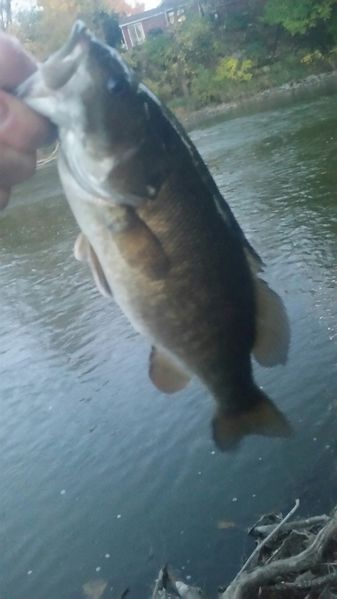 All fish on a Mepps #2 spinner. Best day I've had on the Fox (only fished it since last winter) and it all happened in 90 minutes. In fact, two of the 10-12"ers came on consecutive casts. Great weather and action!