I had originally intended to fish the Des Plaines but when I drove by to check it out, it was chocolate milk by me. The Dupage is running way too low and clear for my liking. So it was small lake fishing or the Fox; I chose the latter. Fished two towns starting before sun up. It was windy and chilly, made chillier by leaky waders. Started out throwing multiple different Rapalas all in the Helsinki shad which has become my favorite Rapala color pattern. Lots of bites and started almost immediately.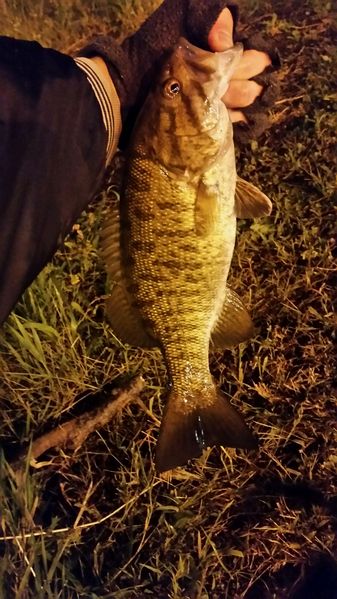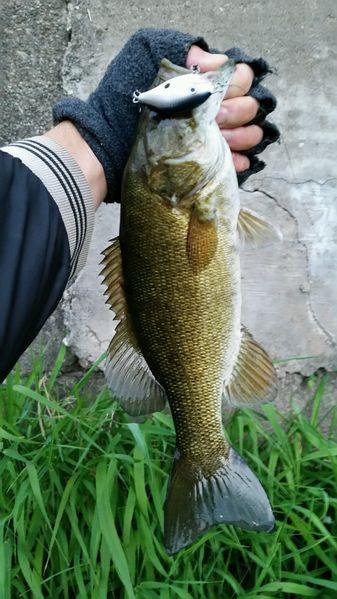 Had some big bites to go with the fast action.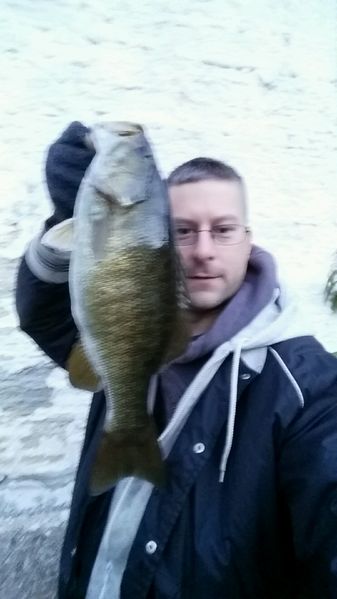 I stopped by BPS and dumped $40 on new Rapalas and had lost or broke every one of them by 8:00 am, including one to a bite off. It was a strange bite off, too. It happened so fast I never felt any weight almost like someone was sitting there with scissors waiting to snip my line. Out of Rapalas (which was probably a good thing), I switched to a Daiwa medium running crank in black/silver for the last 45 minutes.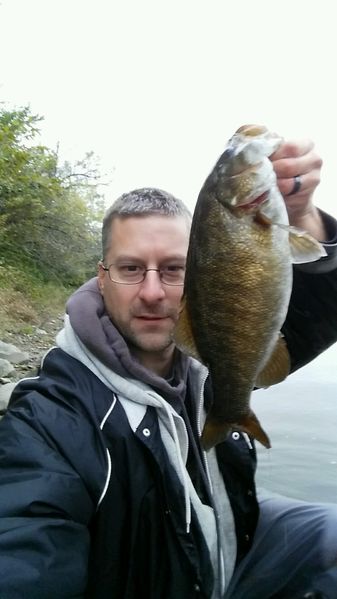 Totals were 18 smallmouth and 3 largemouth with the biggest fish being 18", 16", 14", and 14". Despite the good numbers and decent quality, there was a lot of bad in my 4+ hours. First and foremost, I hate getting bit off more than anything. I'm also out $40 and I lost four very photogenic brown bass right at my hand. But my overall assessment of the Fox for the season is that it was a much better year than 2014, albeit not as good as 2013 and previously were. Not sure if I'm done with her yet this year but I'm viewing next season very positively.