b5fergus wrote:
Tom, When they run in the summer is it typically closer to the lake or do they run all the way in through the creek. I've only checked out the fishing area near US 20.
They keep going up. 20 is a good spot, but can get crowded.
Here is a link with some other public access sites.
http://www.chitown-angler.com/1tackle/maps/trailcm.gif
If you don't find them in the creek, go to Michigan City and fish the pier with pink spinners or shrimp 3 feet below a float. 25 to 35 count size cooked shrimp seems to work best. DNR station just off the bridge in downtown is another good spot to hit the fresh fish coming in. Fish have more water to work with here, and jumps can be incredible. The following picture is from the DNR access point, to give you an idea of where it is. The bridge in the background is crossing into Washington Park.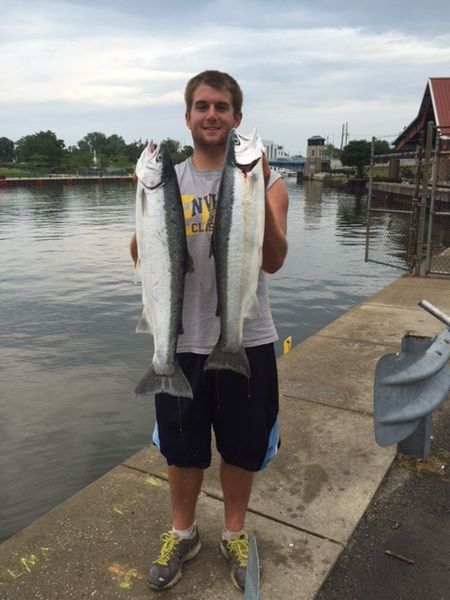 That being said, I still love to fight them in the creek with the log jams and the low trees. They have every edge when you catch one there. It's like a knife fight in a phone booth.
Couple more winter run fish....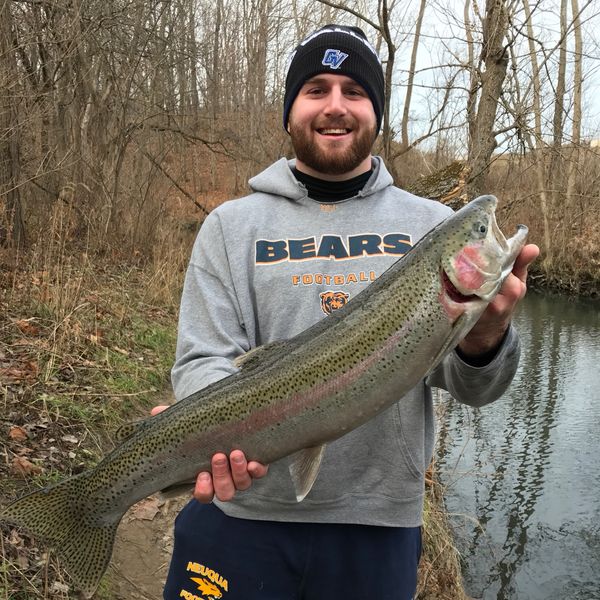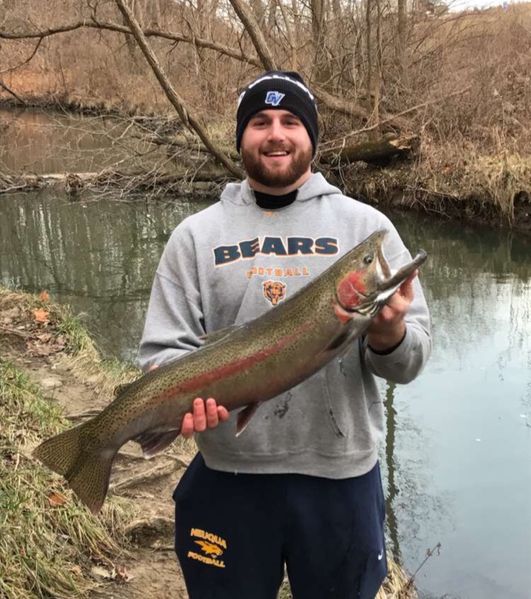 Put the time in during the winter to learn the holes when the water is low and clear. You may not get a lot in the winter, but that knowledge will pay off for years in the summer when the water is cloudy and the fish are stacked.

Tom