Been all school work and no play. Had to wet a line and was lucky enough to hook up with my first Michigan Brown Trout.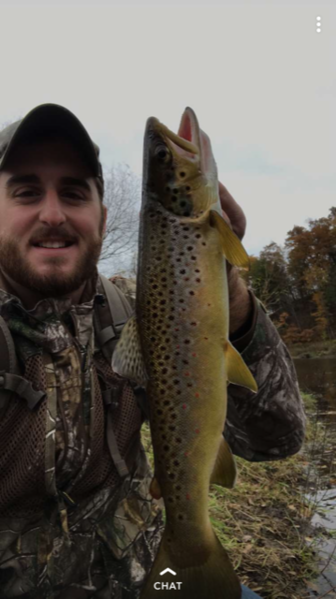 Lots of dead Kings in the river. Didn't see any steelhead, but this river is only 20 minutes from Grand Valley. I'll for sure be back.

Fell to the old faithful black wolly bugger tipped with a cricket.
AJ