The weather has been cool but stable. Condition stability seems to be more important than water temp to the fish. They've been in basically the same spots, only gradually moving to nearby deep water as the river continues to drop to what is now very low. Their aggression level seems to be up as they were willingly coming up in the water column this weekend to hit grubs. Mixed bag smallies, largies, crappies, and rock bass. Bass have good a solid average size but no monsters landed. Lots of solid cookie cutter 13"-14" fish all month.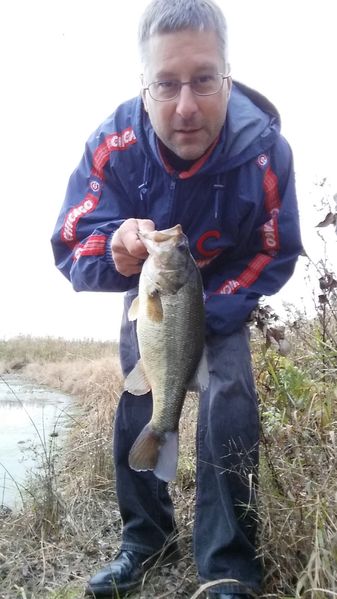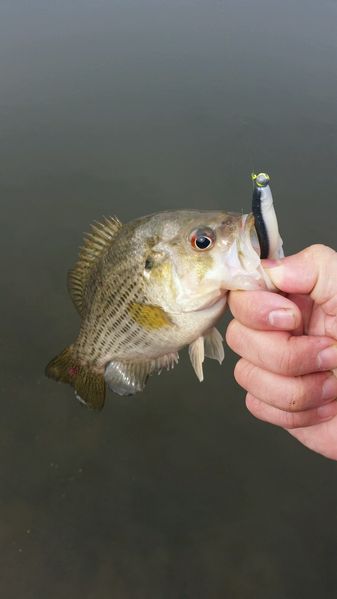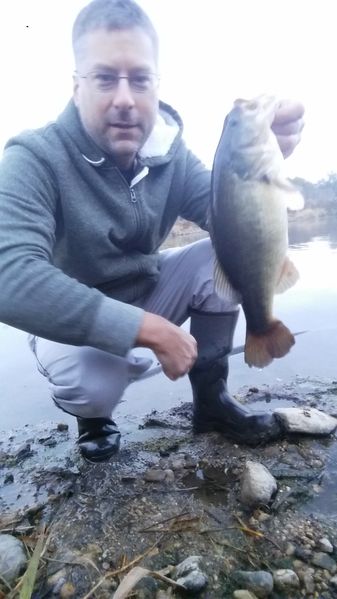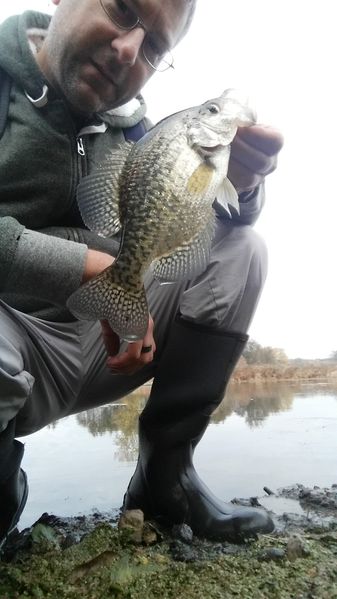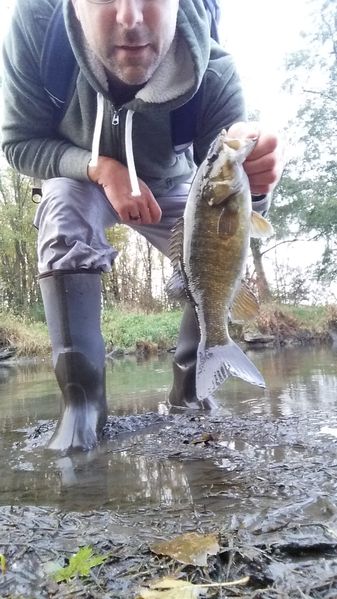 Covered maybe 250 yards of river this weekend, stopping where there's a hole nearby.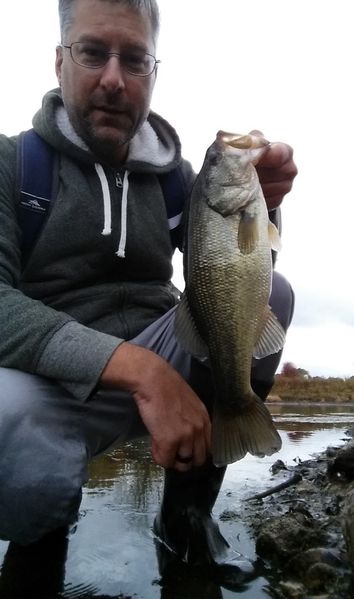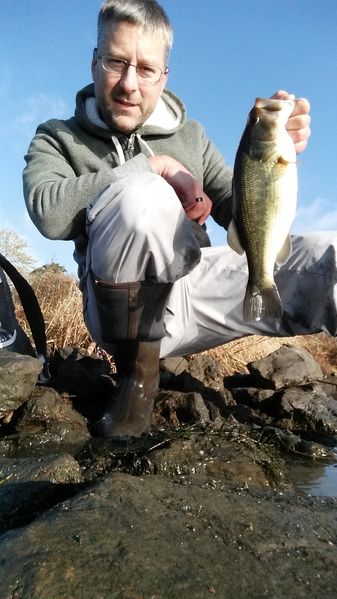 Almost squished this guy. He didn't even flinch.