The last mid-week day of my fishcation. That river is hopping right now man. Stuck exclusively to the main stem from 9:00 am until 2:00 pm. 1/8th oz jig with a 4" Gulp minnow did all of the work. Oddly, the 3" variety of the bait didn't earn a sniff, even from dinks. The average size of the largemouth I've been catching may be the best I've personally experienced.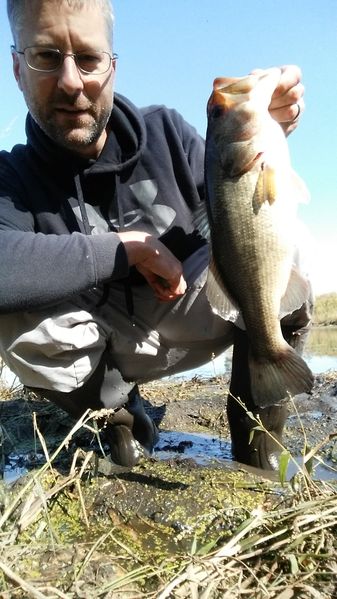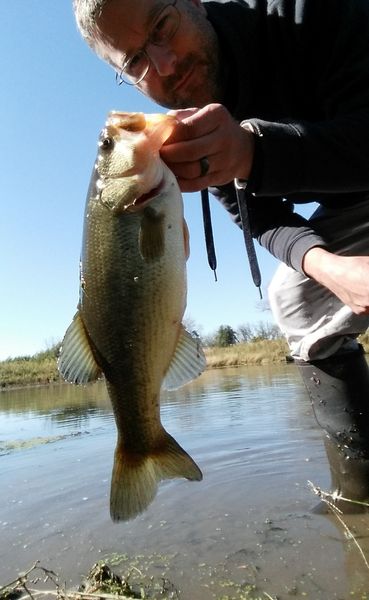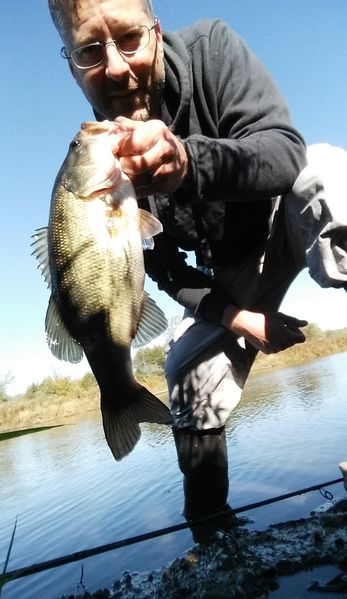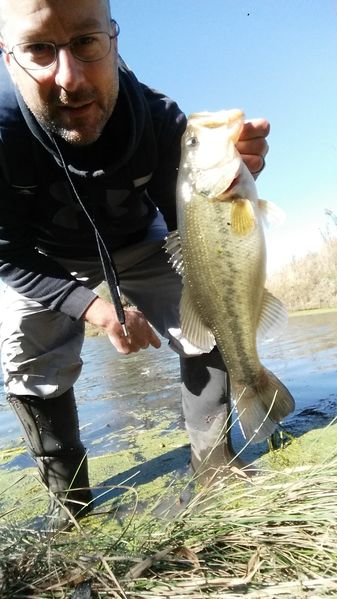 More red eye bass.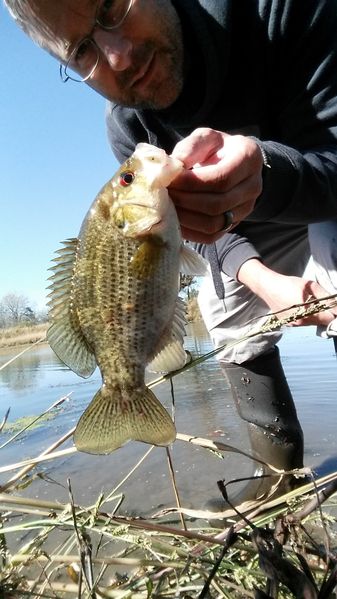 And yellow mud bass.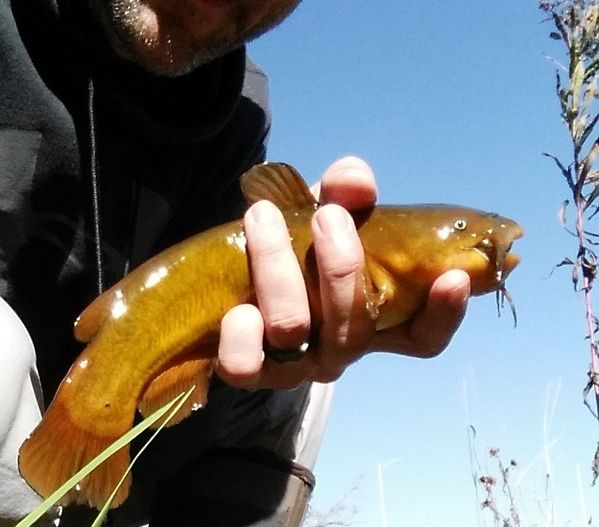 And my PB Dupe cat, although I lost a bigger one early this year as a matter of fact.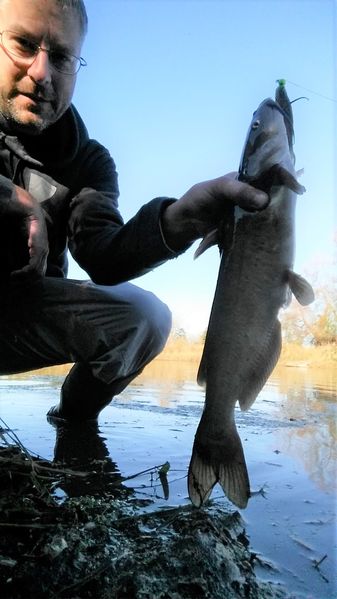 I like fuzzballs and icky spiders.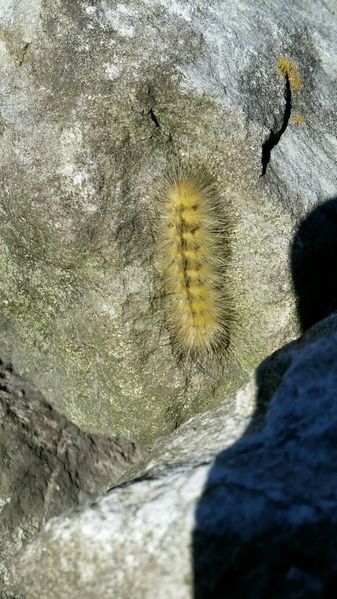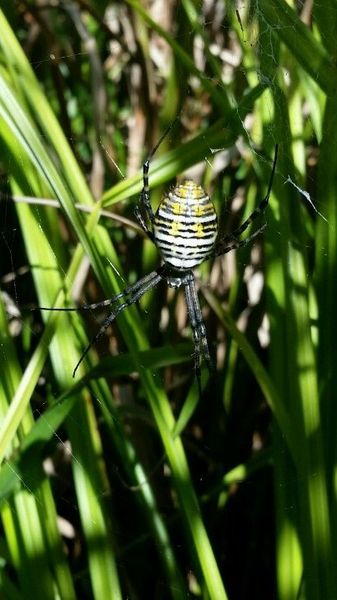 And I'm pretty good at making friends. This dude parked on my hand while he was munching on something.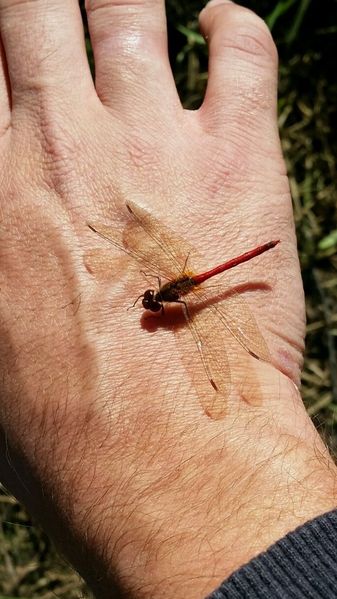 I had a great view of a bald eagle as well. This is the second time I've seen one on this stretch and have spotted them as far north as 87th street. Unfortunately it was mid flight so no good photo opp.