Was out Labor Day a.m. before the storms blowed everything up. The fish are very active at the moment. I ended up with eighteen fish total in about four hours, a mix of smallmouth and largemouth. Hit both the east branch and the main stem. No smallies over 13" but did get a dandy largemouth. All fish on Gulp minnows.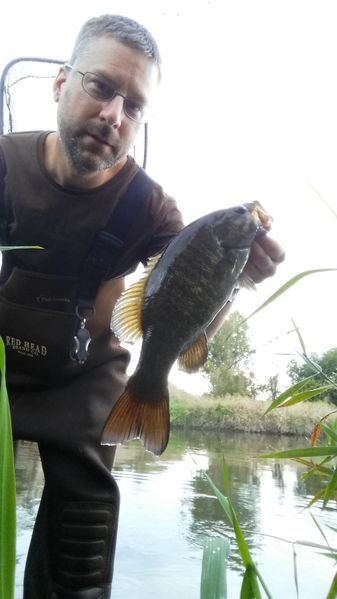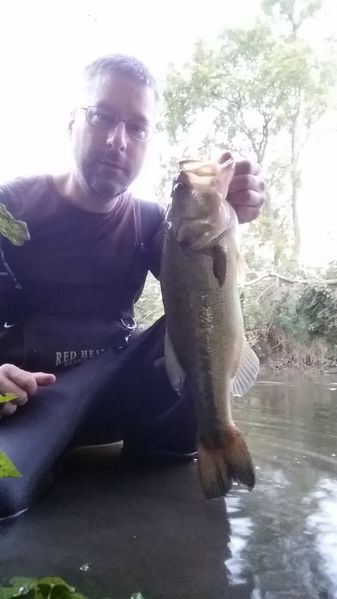 After the bump in flows I did some shore fishing on my off day Tuesday. Had action at every stop and missed far many more than I landed. Totaled thirteen in a longer day of over five hours on the west branch. All smallmouth today.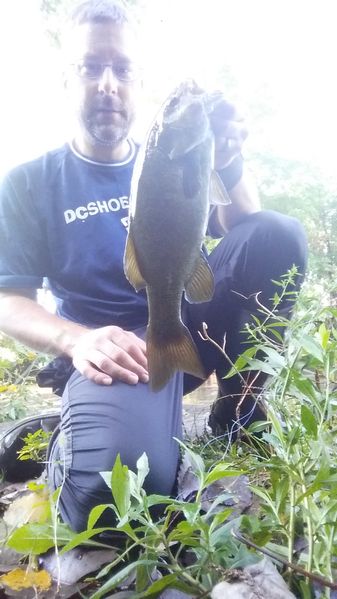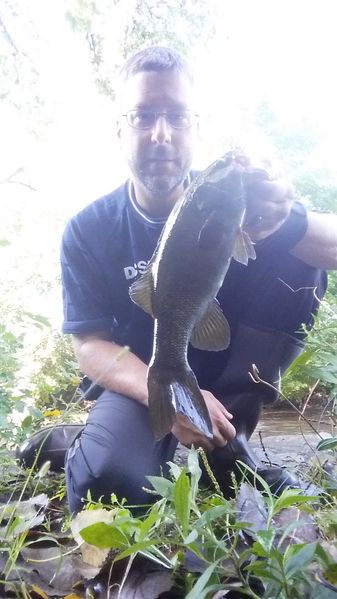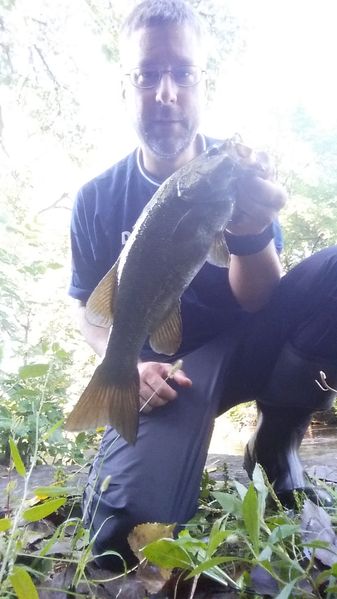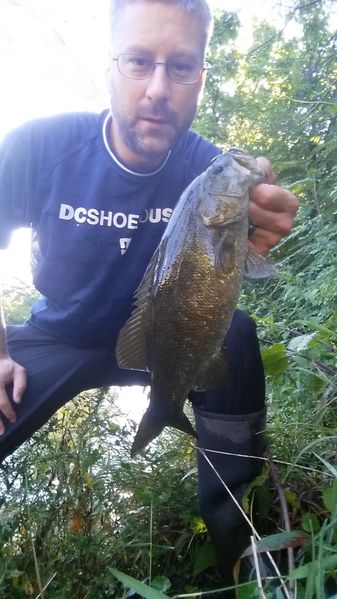 I know of several rock bars on the west branch that allow me to get out to the middle of the river at these levels for better casting angles.