Water's pretty low and clear, and had a bit of a chill to it. Fish were very active this morning. Tried three spots and after blanking at the first one ended up with fifteen bass with a mix of brown and green.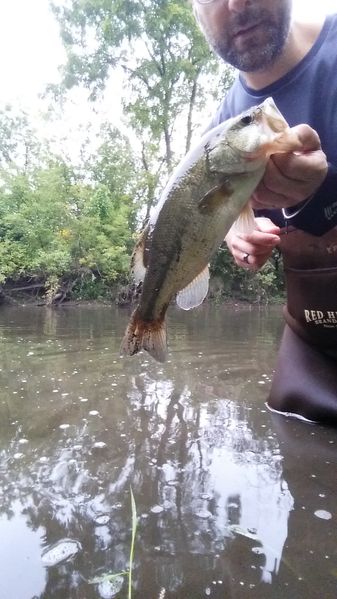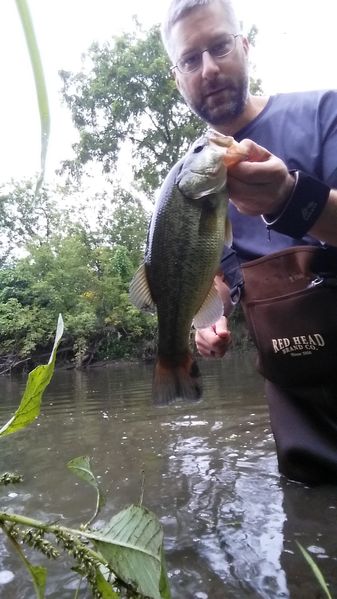 Fish were busting minnows everywhere. On several occasions I watched multiple fish chasing minnows across the surface in the main channel and nearly come out of the water in an attempt to corral the panicky baitfish. Every time I saw the commotion I'd toss into it and end up with a fish.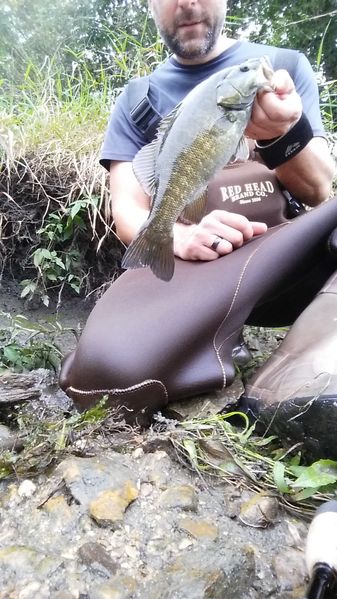 The last fish of the morning was the best. Gulp minnows skipping across the surface like a fleeing minnow scored all morning after I figured it out from watching the feeding frenzies.