Originally had plans to drive further to another river but had to have the kids to school for registration fairly early in the morning. It's that time of year again. Decided to hit three spots on the east branch instead as it would keep me close to home. Kept it simple with Gulp minnows on a 1/16th or 1/8th oz jig. The rain had the flows up a bit and the clarity down. Spot A produced four largemouths with a couple dandies. Also lost a good smallie on a jump.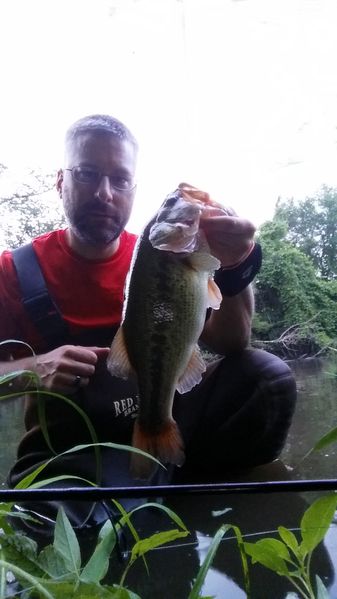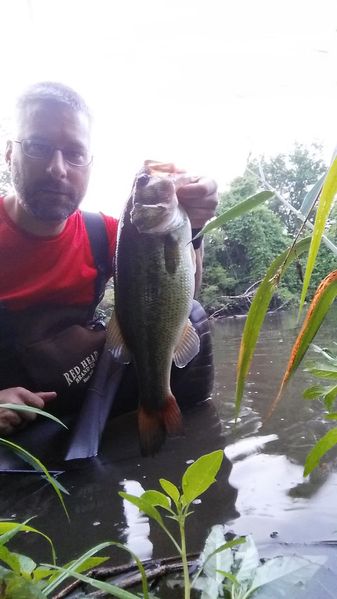 Spot B resulted in another largemouth and the only landed smallmouth of the morning, a long but thin fish. Very dark too.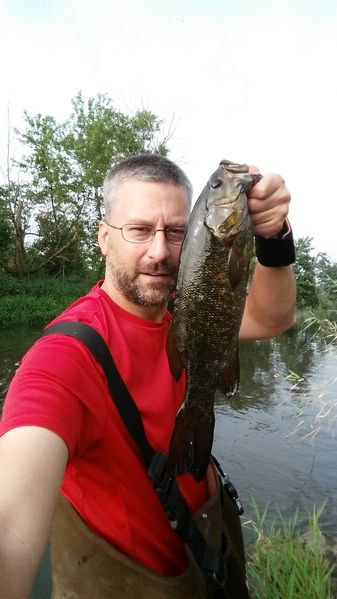 Went 0 for 1 at Spot C but the hole produced the pleasant surprise of the morning. Hooked into a rather stout channel catfish, I'd say about 5 lbs. But I hooked it from shore while standing on a steep ledge. While trying to figure out how I was going to hoist the fish up the sheer face with my med light bass set up, it unhooked itself with its wild thrashing. A very healthy-looking fish.