The boss let me out of the zoo early. Finished my shopping very quickly so went to get an oil change. Dang those guys move quickly. So I found myself with about three hours with nothing to do. Of course I keep a set up and gear in my trunk at all times because, why wouldn't I? Overcast with light winds and in the low to mid 40's. If the cold season was always like that, I'd fish more in winter than I do in summer. With the rivers as low and clear as they are, the key is finding any decent depth with some color. So it took some hiking. But once I found it, I hooked up almost immediately. I got a hit and missed the hookset, then didn't even have time to finish saying "dammit" before I got a good thump and solid weight. First fish to hand was a good smallie.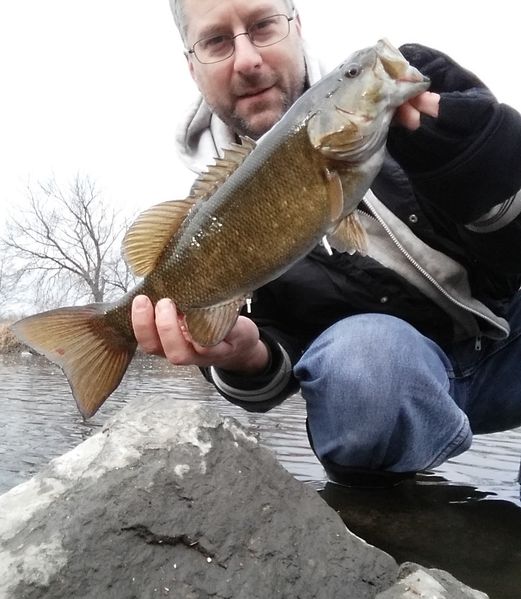 Got a largemouth quickly thereafter and missed two more hits. I thought it was going to be a banner day, but then it slowed to a crawl for the next hour. Only got a rock bass in that window.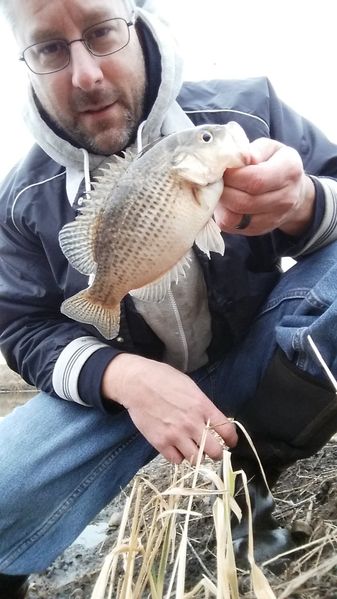 The last half hour brought another flurry of action, around 2:00 p.m. Another smallie, a crappie, two more largies, and another rock bass.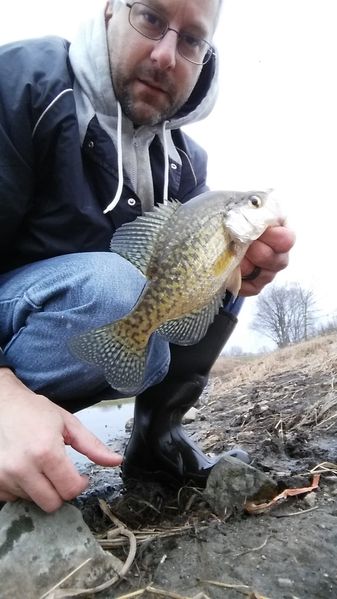 My last bass was a nice fish for this river. I thought I had another carp hooked from the pull.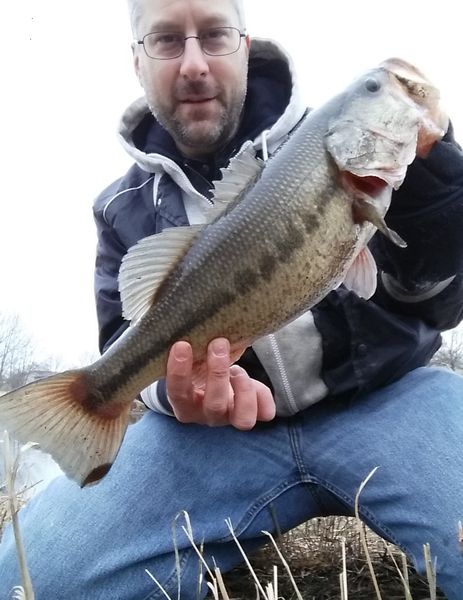 Action was still going as I left and it looked like the sundown bite was going to be dynamite.