Typically I fish the same stretch of the East Branch, when I choose to fish the Dupage. For the past month and a half, the same stretch that I usually fish, hasn't really been producing the quality and quantity of fish that I've caught there in the past.
This evening I had about an hour to kill, so I decided to test some uncharted waters and move upstream on the East Branch. I started out using a squarebill crankbait in a silver and black color. At first fishing was pretty slow and I quickly began to second guess myself for leaving my proven stomping grounds downstream. After walking upstream a while, I came across a fallen tree trunk in the water that created some slack water out of the current. This looked like the perfect spot for a fish to be sitting waiting to ambush, and sure enough on my first pass through in the slack water, I hooked into one of my better largemouth I've caught in the Dupage.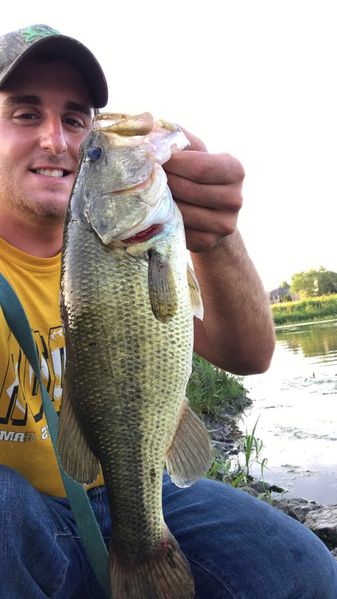 After that adrenaline rush, I continued my trek upstream looking for any slack water I could find. As I walked up to another area that looked very promising, Copper caught a glimpse of a duck and went straight into the water right where I was gonna cast.

This happens almost every time I take her to the river, but I can't get mad at her for it because I can see how much fun she is having hunting the birds and if it wasn't for her I wouldn't be fishing the river nearly as much as I do now. After Copper went into the water, I thought for sure this area of slack water would have been busted. I decided to make a few pass throughs anyway and surprisingly, I hooked into the best smallmouth of the evening.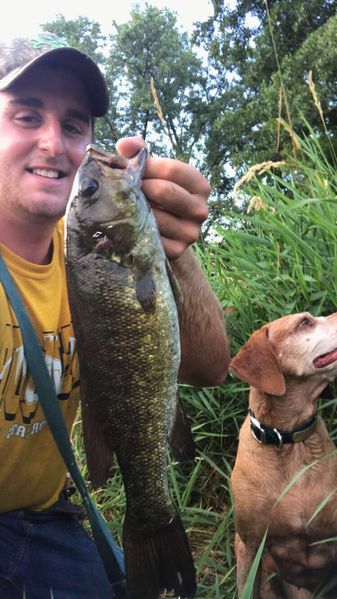 Later on, I found a deeper hole at a bend in the river, so I decided to tie on a shad wrap to get down a bit deeper in the water column. This change up got me into another solid largemouth.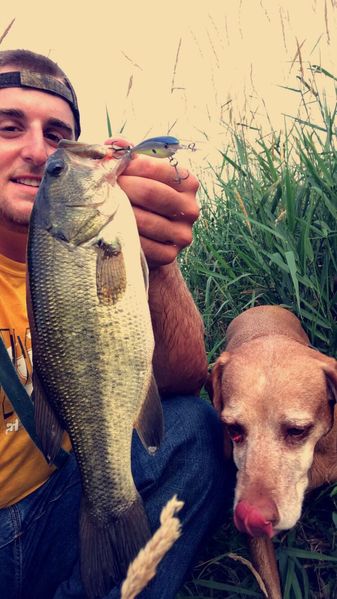 Throughout the evening I managed to land a handful of smaller smallmouth, using the same approach when I found slack water.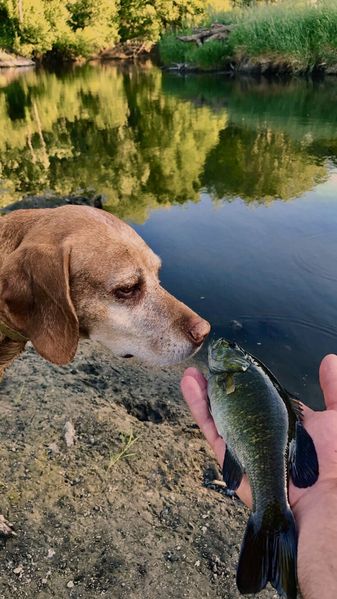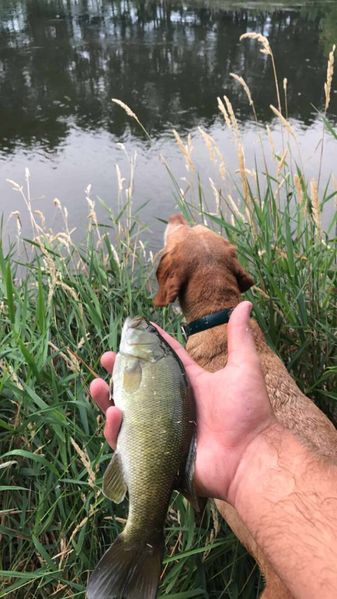 This evening was better than most, but it's always nice to be out at the river enjoying the evening with my buddy, regardless of how good the fishing is.