It was a glorious holiday morning. Water has really cleared up and is about normal summer pool. The fish are plenty active if you can find them. Started on the east branch and trickled down into the main stem. Ten fish total with equal parts largemouth and smallmouth, not totally unusual for the spots I hit. Been seeing a ton of cormorants.
Also made friends with a soft shell. We caught each other off guard and he was up shallow and kind of had himself beached. His only option was to bury in the eel grass. I could have easily had him for a selfie but I didn't want to traumatize him. Just moved some grass and snapped a pic.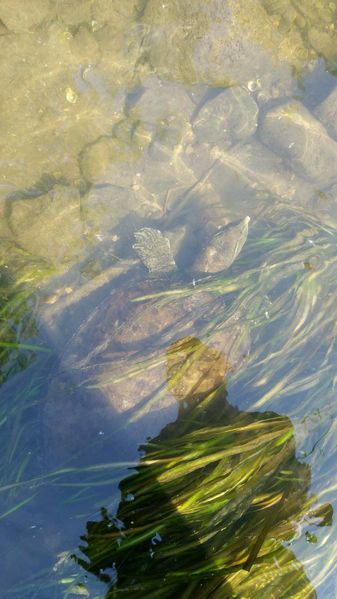 The green sunfish were on average larger than the brown sunfish on this day.