Been out four times this month and have managed bites each time. I'm averaging better than 2.5 fish per hour, I wish it was always like that during the cold part of the season

The month started a bit chilly but as I type this, it is 60 degrees. Good old rock bass, I can always rely on them even in the coldest of water. From colder days on the west branch: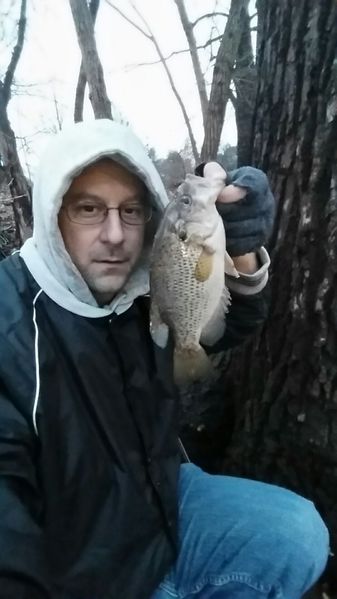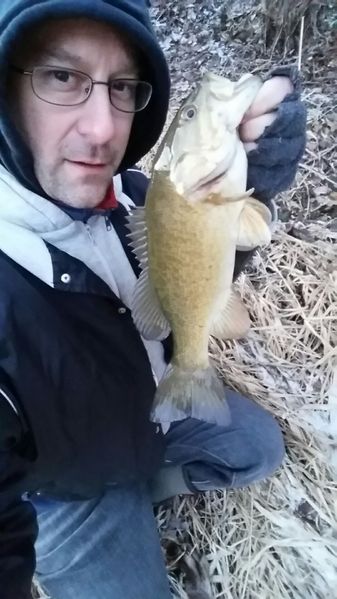 All east branch this morning and it was a whole different story. Fish were active and aggressive. First light and I was on the board immediately throwing Gulp on light jigs. Never donned a jacket as the sweatshirt was plenty warm. Medium cranking a red craw Shad Rap on a deep outside bend bagged four nice smallies once the sun warmed up the water a bit in the later morning. I don't even need to look back at my records to know this is the earliest I've caught fish on crankbaits.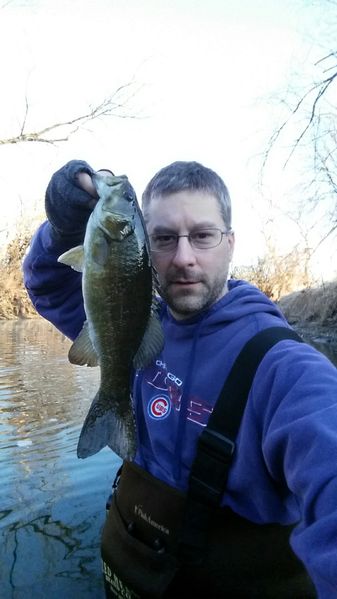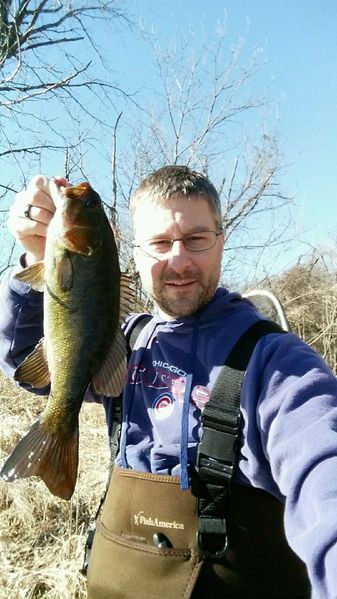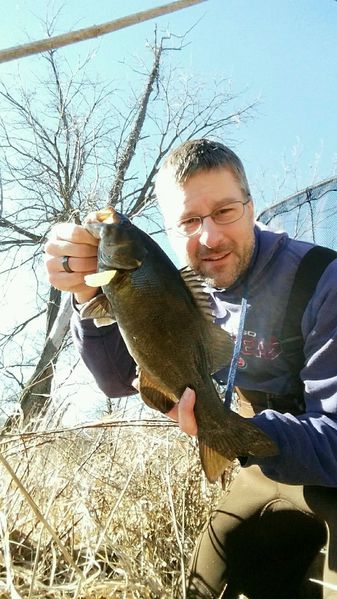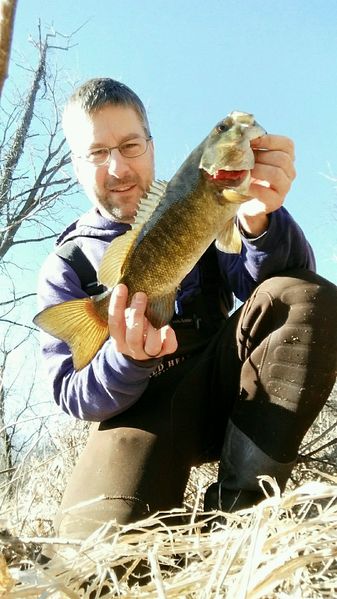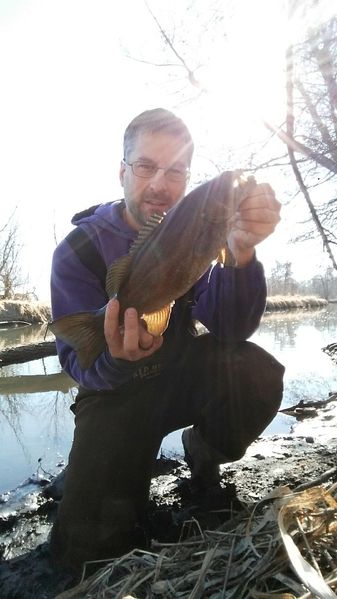 Nice to not be bundled up. It restricts movement. This is an all day fishing marathon if you have the time.