Got out for about an hour as the sun was setting. My favorite eddy was ice-free. It was a very tentative bite. Fish would tap and hold it. Smallie number four was just dead weight and I wasn't sure it was a fish until it got to the surface. It felt like a stick.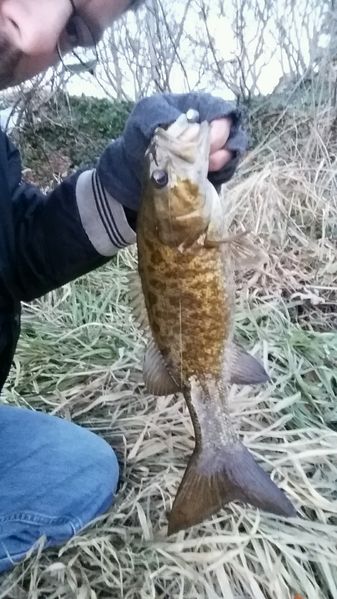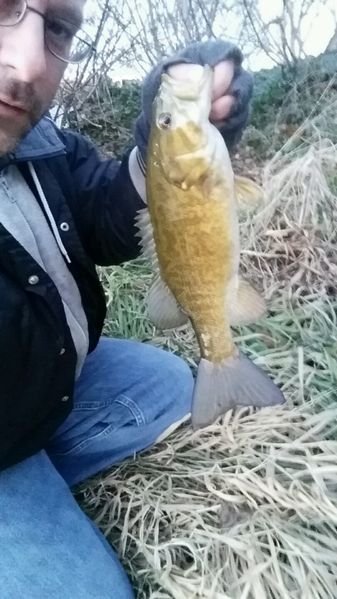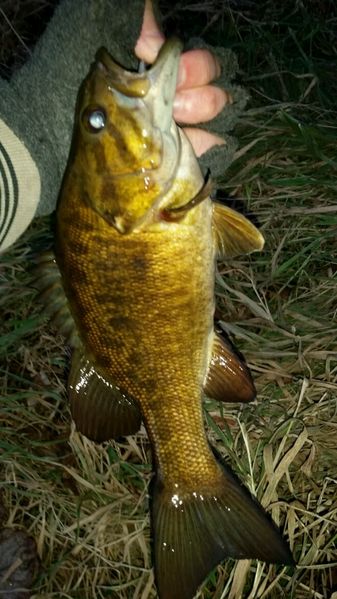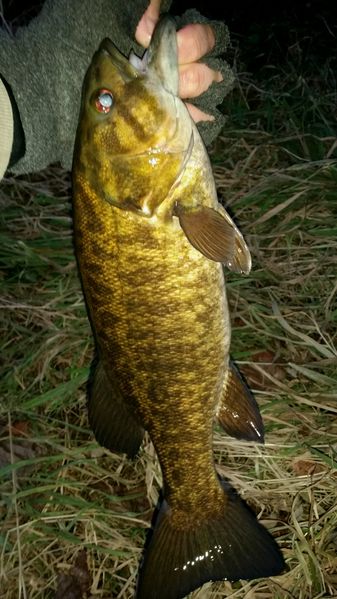 Smallies hit as long as there was an ounce of sunlight. Once the sun was fully set I only got rock bass. Went 6 for 6 with four smallmouth and two rock bass.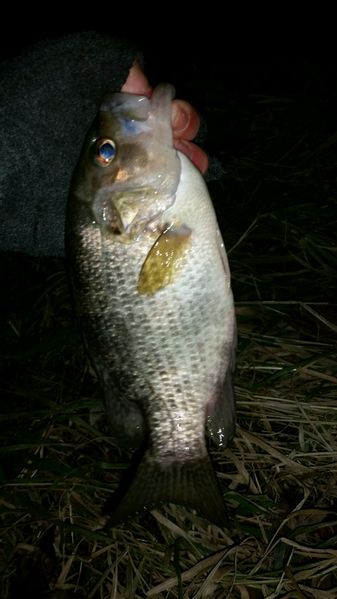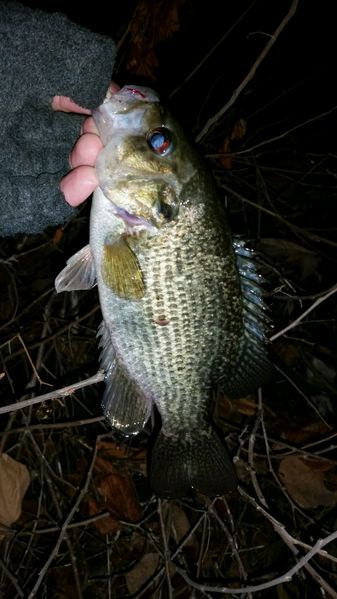 In some ways I do believe I've become a better cold-water fisherman than when water temps are at their highest in summer. I think sometimes I move too fast in the summer and lose a little focus while rapid fire casting and reeling. Winter fishing finds me more in tune with what's at the end of my line.