With the message boards pretty slow and an early day out of work, I felt obligated to go out and do some fishing. The recent deep freeze has kept me in since the first weekend in December but 35 degrees today was plenty balmy. Did manage to get a decent amount of action in about an hour and a half. If the water is low like it is now, I'm pretty sure I can catch a rock bass any day of the year: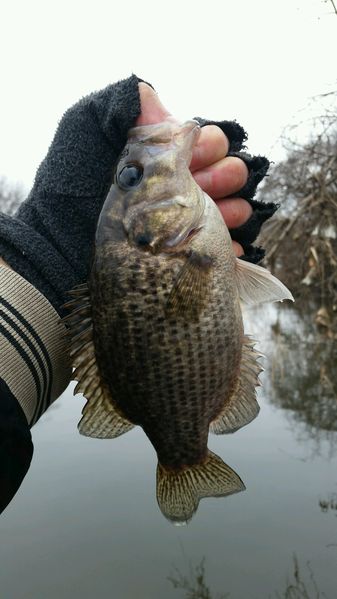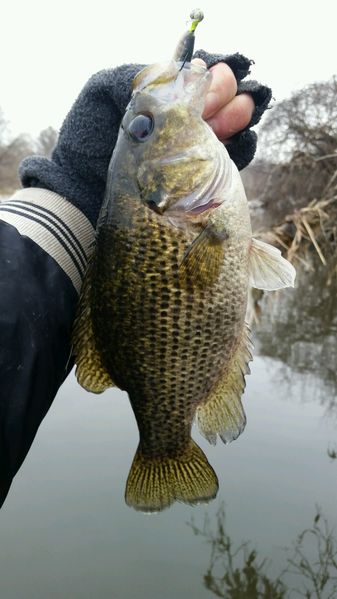 Hit three spots. Spot number one was gold, spot number two was a bust, and spot number three produced my biggest bass of the outing.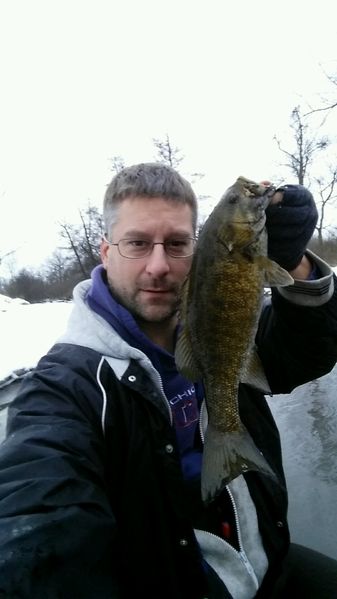 Freezing rain was falling but honestly, I was quite comfortable the entire time. Totaled three smallouth, largest pictured, and five rock bass all 6"-8"; all fish on jigs/Gulp in some form or fashion. Took the long way home to check out a pond near my house and it was 1/4 open. Wouldn't be surprised if the rain and warm weather busts some of these smaller area waters wide open this weekend.