Been able to get out sporadically during this late fall period. Scheduling has been tough with a new job so I've mostly had to settle for spontaneous hit and run sessions, sometimes after dark. It's a fabulous time of year for just getting out and hiking the river. With the leaves and weeds died off, wildlife abounds and is easy to spot. Bucks strutting around with their harems, coyotes, owls, hawks, all sorts of water fowl and song birds, beavers, otters, etc. are all available for viewing. If you're lucky, they may let you get close enough for a picture.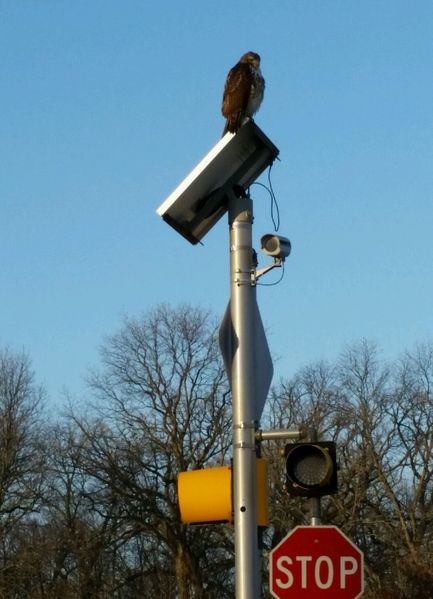 These guys are always shy. They don't like sitting still for pictures and I don't feel like carrying a camera with a better zoom.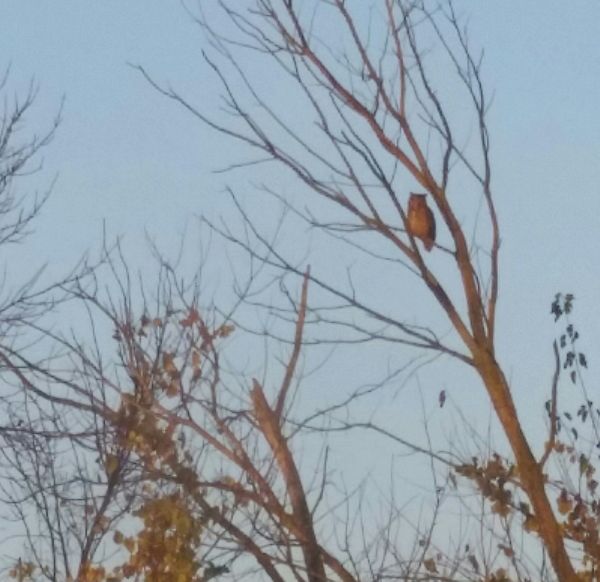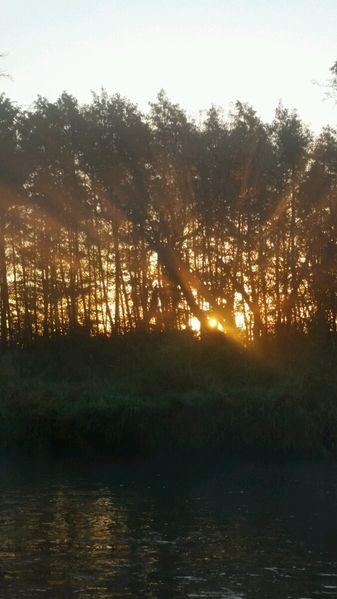 Still some mean shrubbery out there. Don't want to walk headlong into this tree. It's got one inch spikes all over the branches.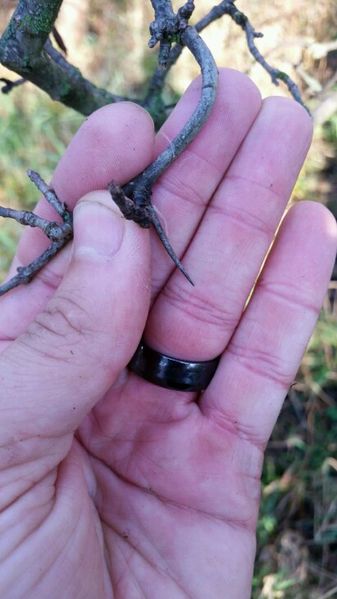 Took me a half hour to pick all of these off of my waders: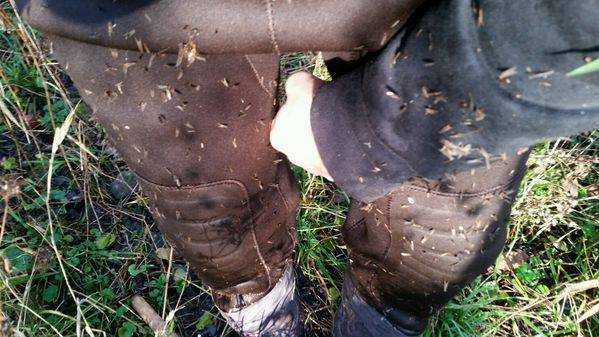 I've done some pretty dumb things to catch a fish but this was pretty high on the list. I tried cutting through thick, 10' high weeds in the dark rather than hiking around them. They closed up just as thick behind me so turning around once I was too far would have been just as much effort as just plowing forward. There was some large animal in there snorting and moving around but I really couldn't tell how far away from me it was. Didn't feel like coming face to face with a big buck deer smack dab in the middle of the rut. Never saw it though. Looking back, going around probably would've been quicker after all.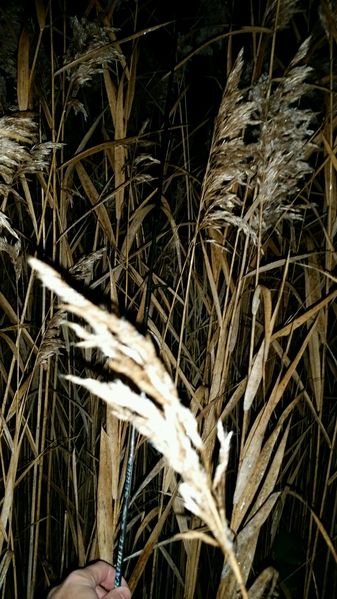 Here comes the white stuff: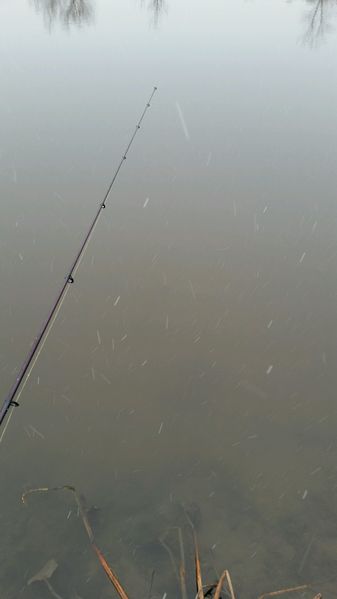 The bite has actually been quite consistent for four weeks now. The only real difference is my retrieve has slowed down and I've been fishing a bit deeper. But there have been plenty of bites every session.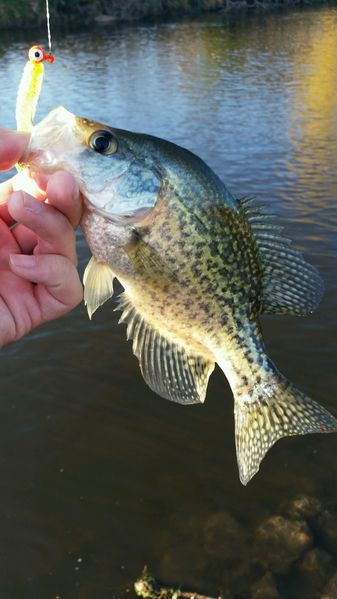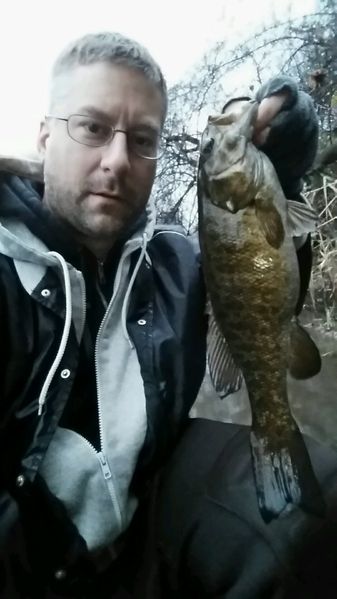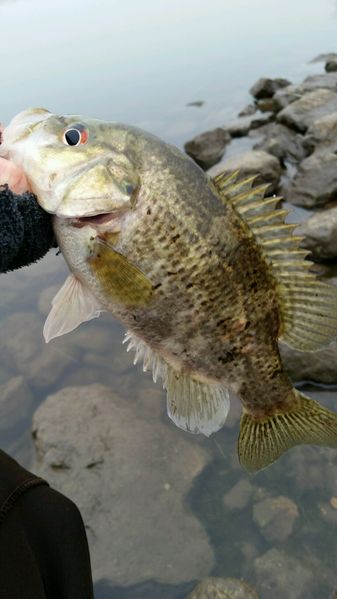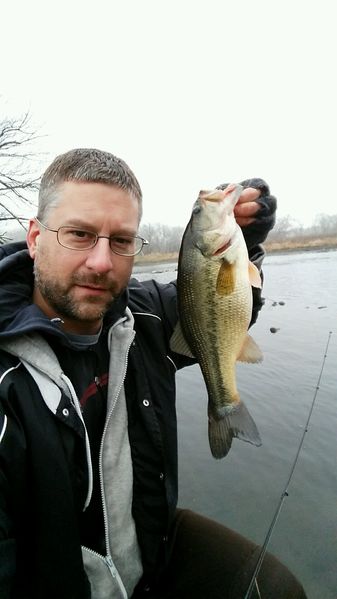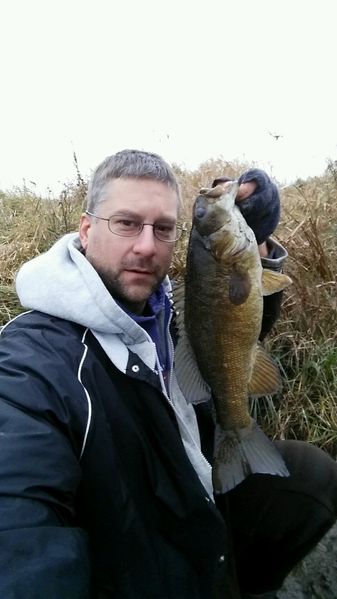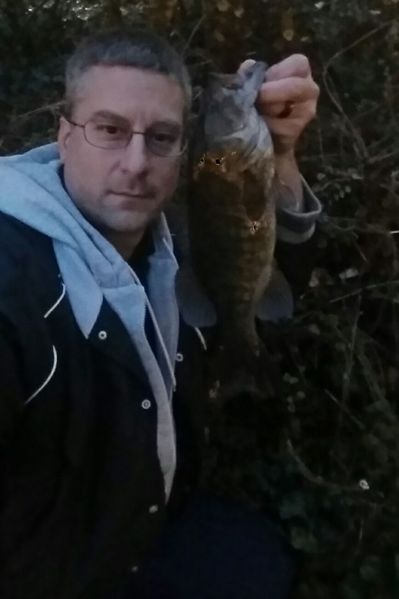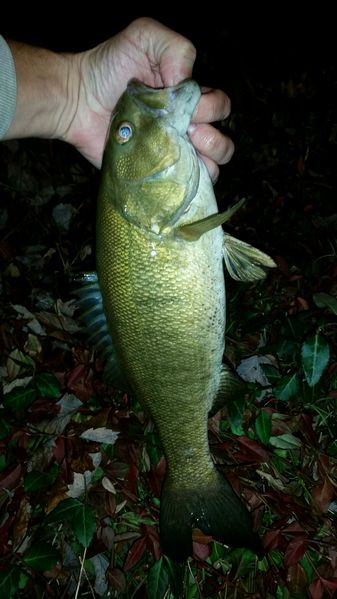 Still haven't winterized any of my gear, gotta get on that