Was able to get out on Sunday for a trip. What a great time! Ended up with 15 fish with the biggest coming in right around 13 and 14 inches (Had a tough time measuring and holding the paddle so it might be a little off). Had many more fish that I missed which would have really increased the count if I had hooked more successfully.
Lures of the day were 5 inch senkos rigged wacky and 3 inch white grubs on a 1/8 oz jighead.
The river is VERY weed filled in points so anyone looking to shore fish might have a difficult time. Most areas with easy access were terribly weed filled.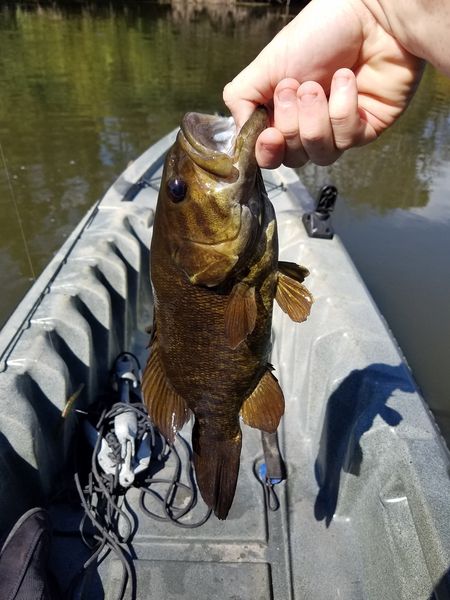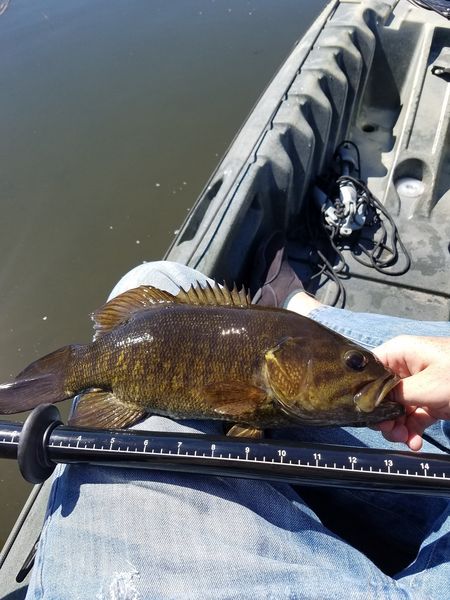 *This one was a super lucky catch. Happened to see some carp cruising and threw the bait at them as a joke. The fish must have been following them looking for scraps. Hit like a truck!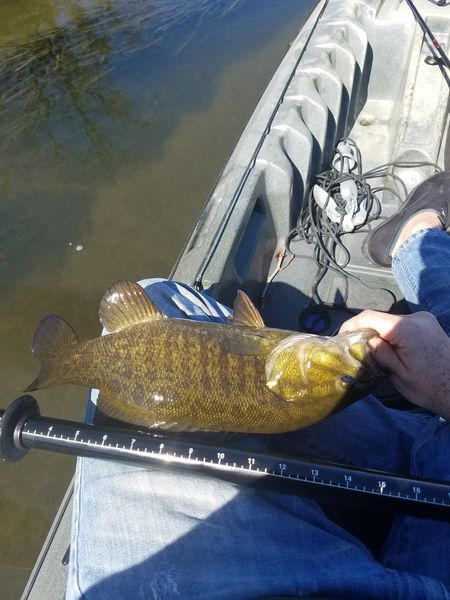 *Got this guy right on that weed line that can be seen in the photo. Was actually grabbing my tackle box to hook a different bait on when he hit the bait still sitting in the water.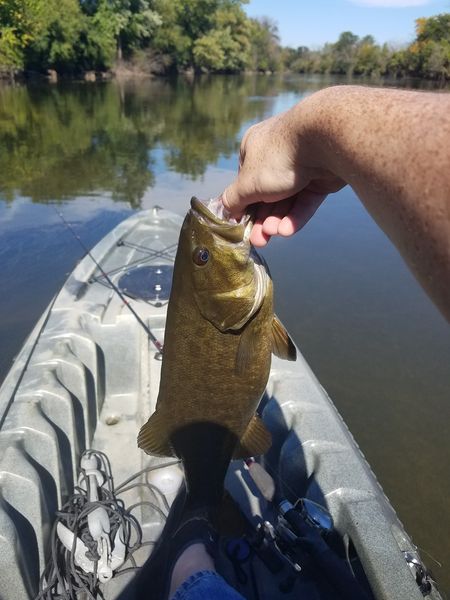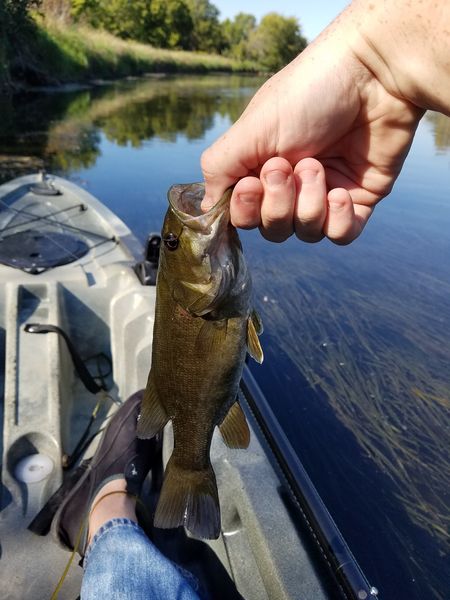 *This picture you can really see how bad the weeds are in the bottom right. Didn't even need to anchor my kayak. Just parked on top of them.
For all you carp fishermen, there was a ton of carp activity on the river in terms of feeding.