Got out after work for the last hour+ of light. I think they whiffed on the predicted high of 33 because my guides were iced up. I tried three spots but only one produced. First fish brought to hand was this beauty: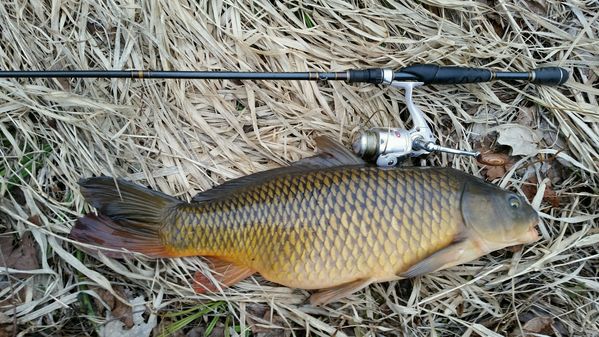 That was a nice bit of excitement in early February. These sows have taken a shinin' to me lately. She still pulled hard and I was concerned my med light would break or my line would snap so it took me probably five minutes to finesse her in. It's staying light a bit longer. Next bite was a dark brown smallmouth of about 15" that shook off at the surface after I got a good look at her. Nothing makes a cold outing colder than losing a nice fish. This time of year you never quite know when your next bite is coming. I actually missed quite a few taps as they were biting a bit short. Did manage to stick a few with the bite picking up as darkness started to arrive.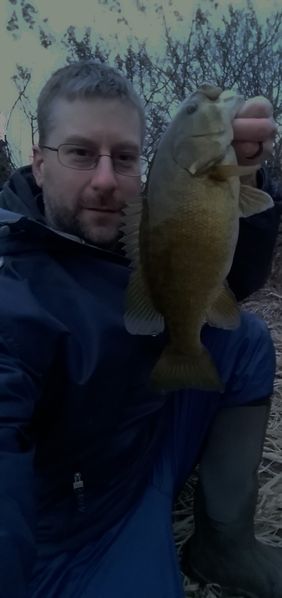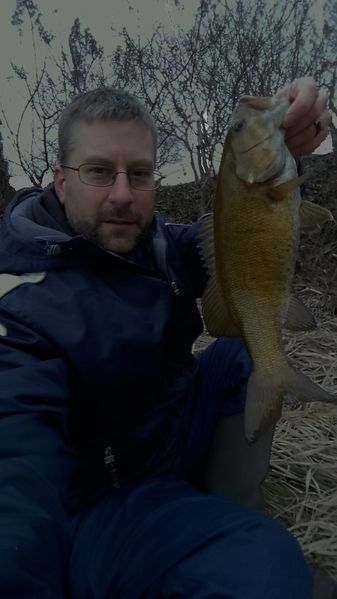 Totals were two smallies, a rock bass, and a carp with at least that many more missed or lost.