Windy and raw and an hour was all I could stand, even with leather gloves on my hands. Managed two real bites (had a few panfish taps) and capitalized on both. Fish were sluggish and in the slowest water in the area I was fishing, but by no means were they located in classic wintering holes. They were in the slower water tight to cover but near the main channel.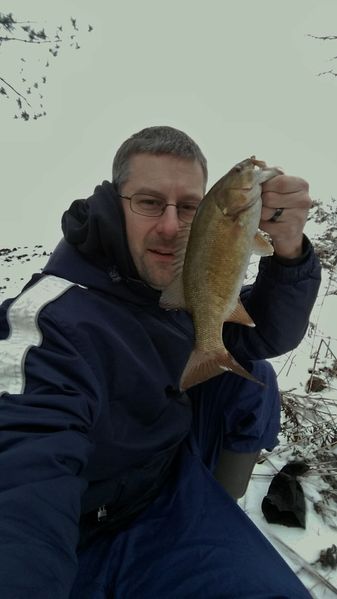 Here is my last fish of 2015, number 840. She was chilly but that wasn't stopping her from feeding; she was a chunker.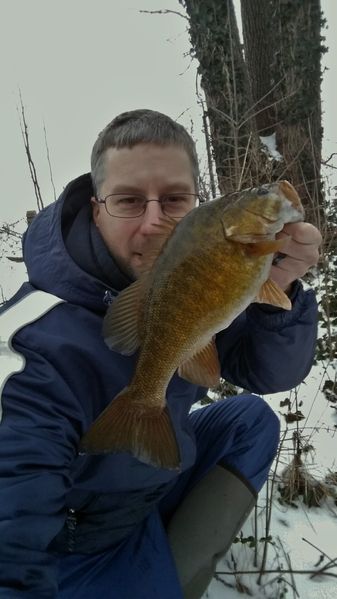 Ok I'm done for awhile. Seriously.