Pandemic be damned, time for me to get out and on a regular fishing cadence. Our little creature friends are out and about everywhere. All sorts of song birds, and ran into the biggest coyote I've ever seen. They are doing well in the western burbs. He wasn't interested in a photo shoot. But I did capture some other critters, including this fox that was rooting through everyone's bushes in the early morning looking for rabbit nests.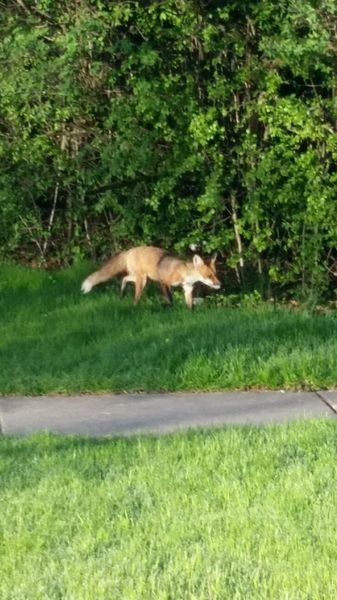 He came up right behind me as I was loading my trunk getting ready to head to the main stem of the Dupage. He didn't startle at seeing me at all and actually seemed interested by my presence. Ran into a big pack of deer while trouncing along some riverside farm real estate.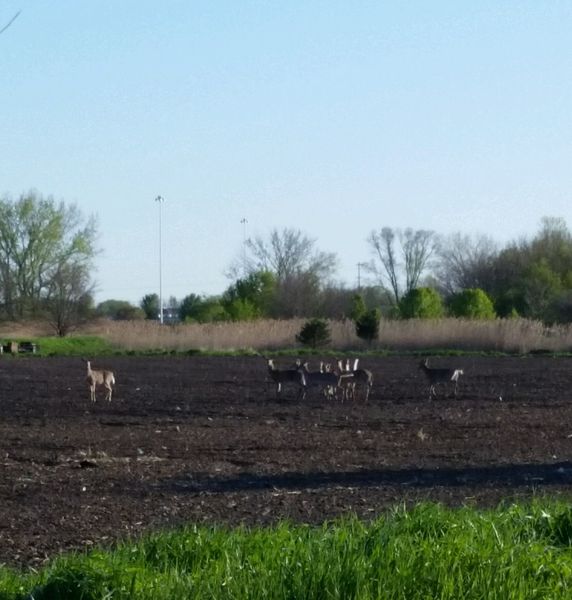 The spot I had in mind is one that takes a lot of walking and, as a result, I haven't fished very often. But I had a feeling for some reason. On the first cast when I arrived, I had this beauty of a brown momma-to-be hit and miss a 4" paddletail and then come back to hit it a second time.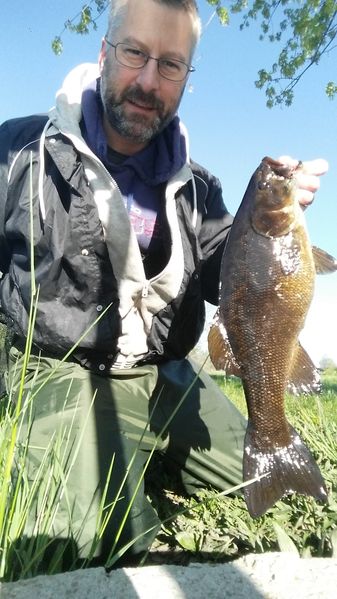 She was packed with eggs and in her condition, was a solid 3 1/2 pounder. Pretty sure my biggest of the year so far, albeit in relatively few fishing hours compared to my past years. I thought maybe she hadn't found a suitable bachelor yet or maybe the cooler water temps had her a bit shy. But every female I caught was still holding eggs. This one had two fish following her while I reeled her in.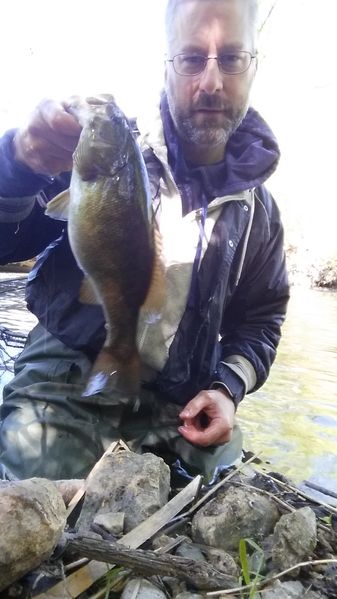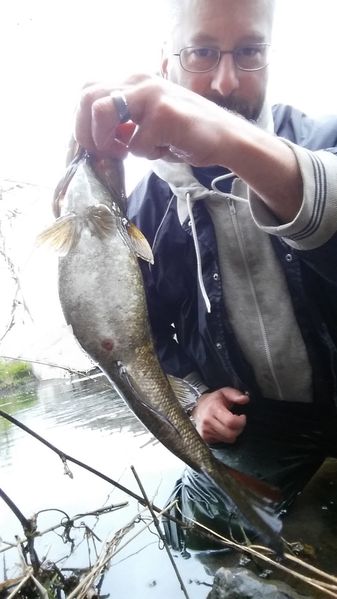 Most of my fish came in the main stem, but I did shoot up into the west branch long enough to pick this one up on a 1.0 KVD in shad pattern.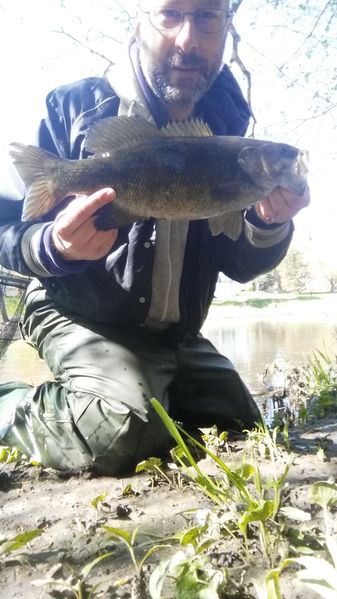 Spotted this dude rooting around the river bottom and set up the old school childhood trap of placing my net downstream of his position, then spooked him right into it. He was pretty lethargic.