This is what happens when the river is flooded and Heidecke water temp is 48°F...
A while ago I closed the back hatch of the jeep onto the back end of my ugly stick lights, cracking the cork and breaking off a pieces and ends. It really hasn't had much effect on the rods, they still fish fine and because they are nice rods that handle different trolling situations with a nice combination of backbone and sensitivity I've continued to use them with the broken ends. Over time the cork has continued to deteriorate so I did some research on replacement parts and it turns out they don't sell ugly stick replacement parts so instead of wasting a perfectly good rod I decided to get creative.
You can see the butt-end is gone and the rod is starting to poke through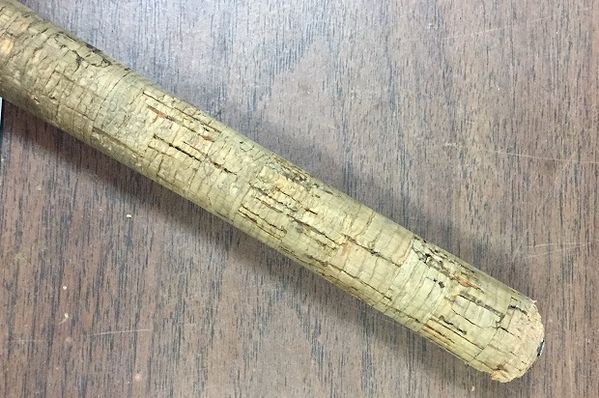 First thing I did was to cut the cork to expose the rod about 1" or so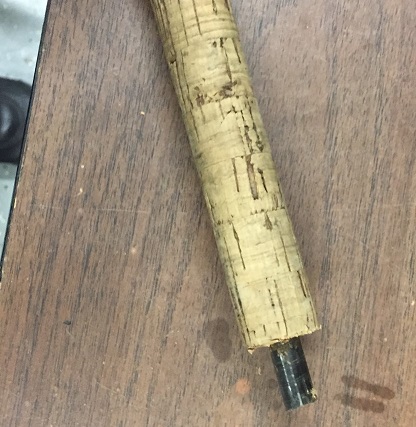 The I drilled a hole in my "cork" this one from a champagne bottle that was just big enough to allow for a snug insertion. I've found best results from corks that have been sitting around for a while and have time to dry out and expand.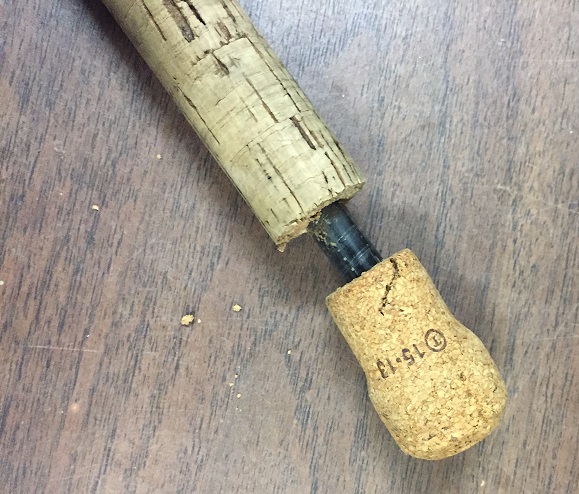 Used tacky glue on the cork and on the rod, inserted until snug and let dry for 24 hours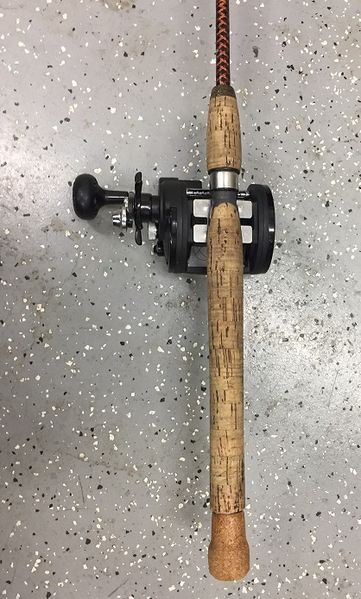 Put a layer of wood filler over the whole rod handle cork to help fill in the gaps - let dry for 24 hours and lightly sanded with 400
Next I put a coat of True-oil on the whole rod handle cork to seal, let dry for 24 hours and scuffed with steel wool.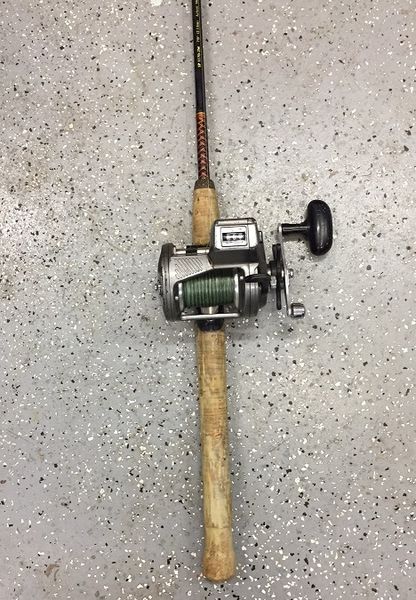 I'll probably put on another coat of wood filler see if I can get a more uniform color, I've found on the other rods that a thick coat over the whole surface and sand down is better that applying a thin coat that just gets in the cracks. I'll also put 2 coats of True-Oil on when I feel the cork and filler are looking more uniform.
We will see how long this lasts, but it was a very low cost fix and I have plenty of left over stock oil to seal my other rods so in all this was a cheap fix and good way to spend some time in garage with some frosty beverages when the fish aren't biting.