Well the boys didn't wake up.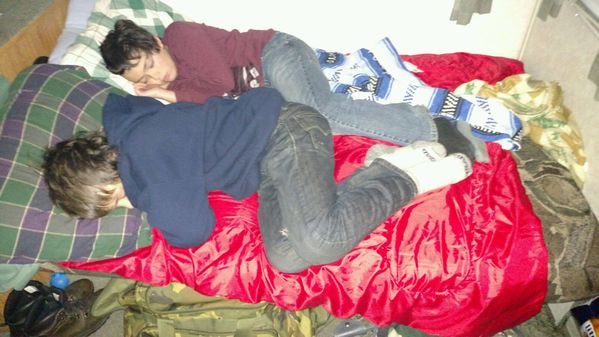 I was out the the door at zero dark thirty. 45 minutes after sunrise a few does came in. I placed the scope on the biggest and let a bolt fly. I climbed down and I found the bolt covered in blood, after an easy 30 yard tracking job I found a nice size doe curled up.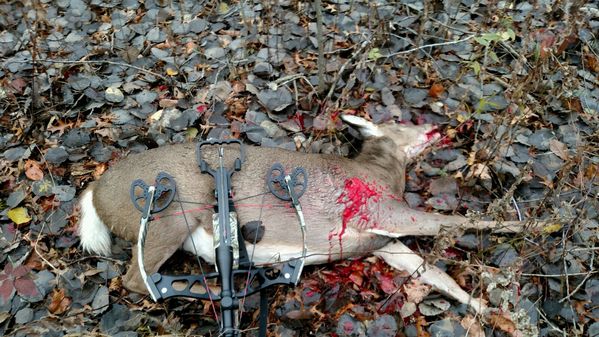 I love these NAP Spitfires out of a crossbow. Check out the exit wound.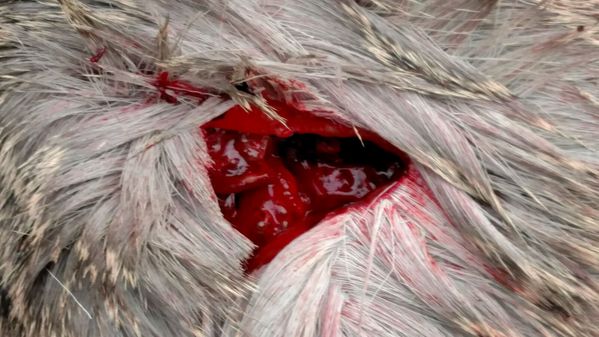 I went back to the cabin and woke up the boys to help with gutting and dragging out the doe.
After dropping off the doe at the processor we all went out hunting. I let Michael sit in a ladder stand by himself for the first time and Liam and I sat in a ground blind.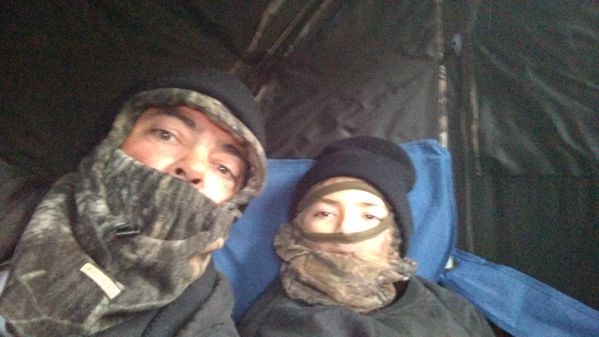 We saw a few does a 3 bucks but had no shots tonight.
I am just about ready to throw two tenderloins on the grill for dinner with tater tots and garlic bread. I'm showing the boys some good deer camp eats.