Its Christmas time!
Material needed 1 stran of small x-mass light, and a bunch of red and green used shells.
Step 1 take a hole puncher and pop a hole on both sides as far down as your hole puncher allows
Step 2 take a razor blade and cut from the center of the hole to the outside.
Step 3 slide shell over the light on the x-mass light string.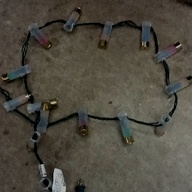 This idea can be used for many things.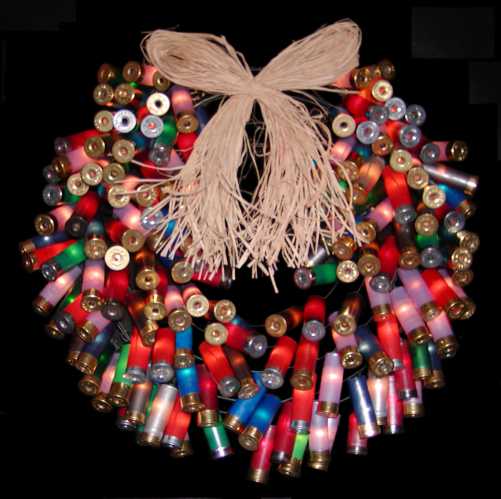 When you want to be romantic add a wick and fill with candle wax, then cut off plastic.