Made it down to Pike County to hunt the second season with a skeleton crew, compared to opening season. We had 4 hunters, so not much was getting pushed by our movement. Weather was absolutely gorgeous, and I had low expectations for the weekend. Sunny, 50 degrees most of the time, and only one morning with heavy winds. Definitely think the last few years with no late season hunting has helped our deer population. We too have been selective on what we have harvested, and have gone for the year and a half to 2 year deer, letting the mature does go to keep making, for the most part, twins.
Not many large bucks seen, with only one giving a quality shot. That went to AJ who has had a horseshoe lodged in him since the Labor Day salmon run.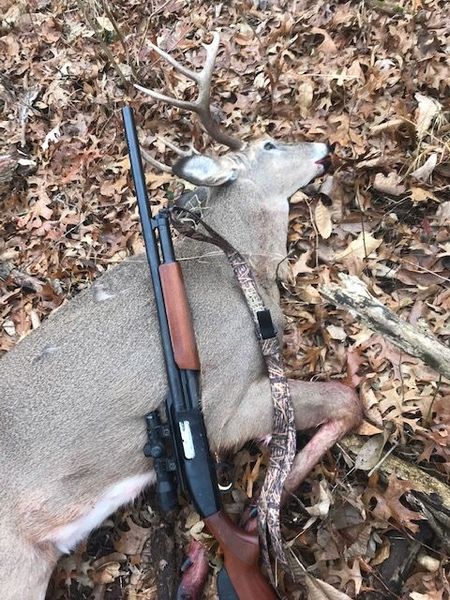 A quality chocolate rack 10 pointer. His biggest to date.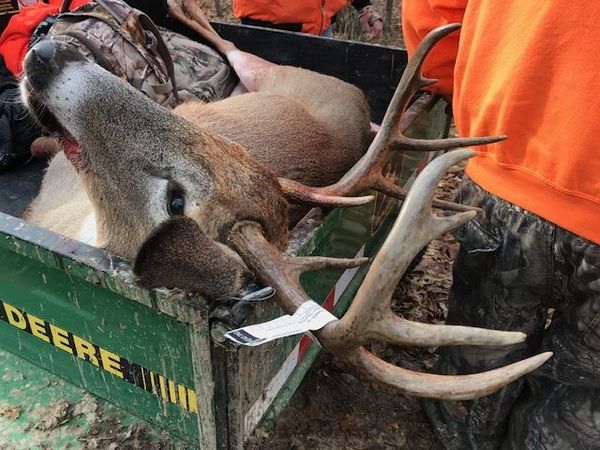 Sure makes an old man happy to see the youngsters take to hunting and fishing, and reap the rewards of learning how to do it right.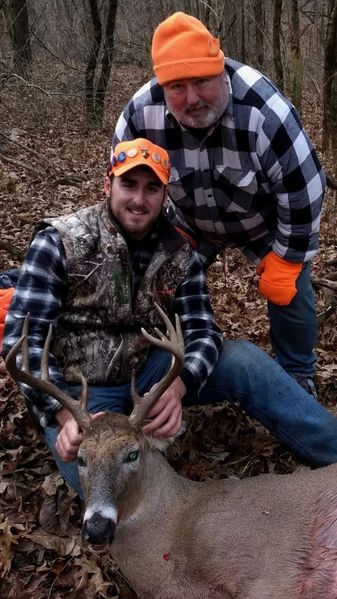 Everyone in our group was rewarded with a spike or a doe, and AJ was so happy after shooting his buck, that he cleaned and dragged the rest of the camps deer all weekend.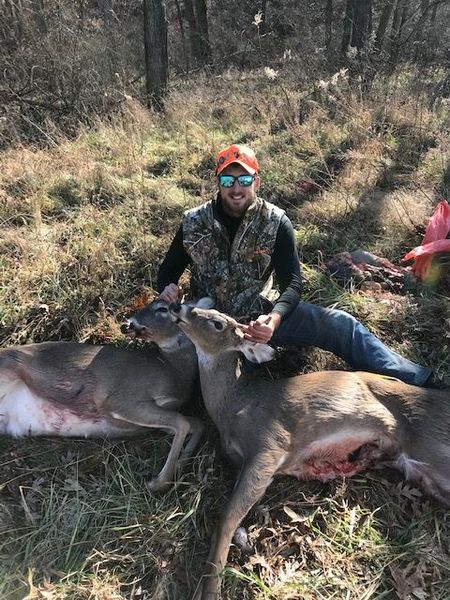 Sure is nice to have someone young and fit in camp to do the heavy lifting. We finished with AJ's big buck, two spikes, and two does between 4 hunters. Each family has plenty of meat for the freezers, and again the weather, company and yuks in deer camp could not be beat. Made it to the Moose Lodge in Pittsfield Thursday and Friday, and had a blast with friends we have not seen in a while. Just nothing like spending some time down on the farm with quality people. Can't wait to get back in the spring and take another shot at food plots. So far all we can grow is Foxtail.

Tom