FAQ; how much foam need to be dug out to get at the thru bolts on a lund transom?
A; 33 gallon can full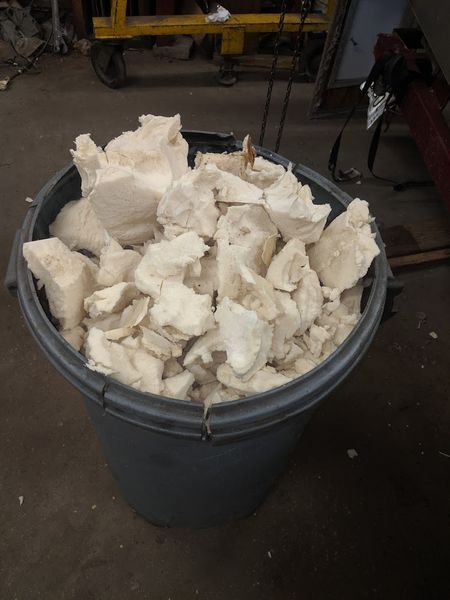 FAQ; do you have to take the splash well out to change a transom board
A; No but it makes the job easier to do if a quality job If that is important tp you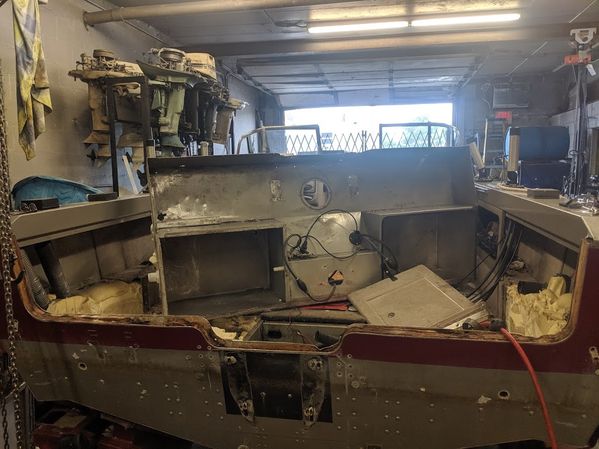 FAQ; when is a transom too far gone to replace ?
A; if its got metal torn like this on the outer skin of the hull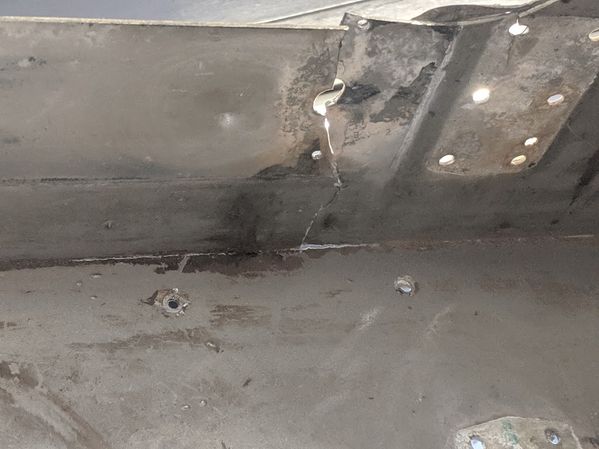 FAQ; whats a bard transom look like ?
on the outside there will be lots of paint blisters
on the inside ply wood looks more like coffee grounds of garden mulch than a pice of hard plywood