We have had enough !
distributors of Marine Steering hyd hoses needed for specifically marine steering (can not use just any hyd hose) seem to seldom have the popper length hoses we need in stock to make a clean neat install even if they had every size available They only make hoses they in 2' increments under 20' and 4 foot increments on all hoses over 20 so before you even get started all hoses are often 1' too long or 1' too short
We finally gave in and invested in a portable crimping machine We bought only all the best hose and fittings to make custom size hoses this will improve the look of our auto pilot installs and the reliability because there will be no extra hose to be looped up some where in the boat
This will also enable us to better prepare for on site auto pilot install and hyd. steering system servicing
last but not least important We will NOW essentially have IN STOCK every steering hose from 6" to 600' we can make you what you need in 30 minutes or less and put you back on the water!
No more ordering the hose and hope it shows up in a timely manner no more using some thing close to the rite size or the rite kind of hose to get you buy
If you have hyd steering and there is any kind of leak your done !
we are determined to eliminate this possibility by investing in quality products so we may then deliver quality services call ahead we have your hoses ready to pick up when you arrive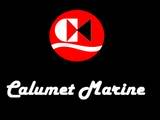 please keep us in mind for this essential service. Prices are the same or less than pre, made hoses