Visiting the inlaws late last month who live scattered around Providence, Rhode Island and New Bedford, Mass., I had the opportunity to go with a borrowed surf casting rig to the Cape Cod Canal. This was new to me on a bunch of levels, new to salt, never heard of the Canal before, etc. Turns out, its a man made link between Cape Cod bay and Buzzards Bay of about 8 miles.
https://en.wikipedia.org/wiki/Cape_Cod_Canal
The tackle shop suggested some 5oz jigs with a swim tail, which I purchased with a bit of disbelief since the heaviest thing I've ever thrown is 1/4oz!
The weather was beautiful and we arrived as the tide was shifting and the sun setting, just as the shop suggested to cast from the shore rocks at the eastern end on the south. The locals I spoke to said that it was hot and heavy for about an hour before we got there and had plenty of big stripers to prove it, biggest I saw was 30# or so, nice fish.
Tossing that jig was some work, but the current of the tide swept it down so fast I wished I had something heavier at times! We went without a hit, didn't see anyone catch anything except for this harbor seal who had what appeared to be about a 40# striper in its mouth, best pic I could get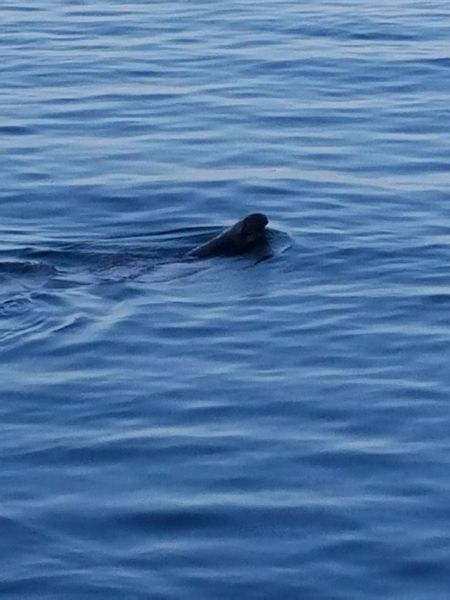 One of the locals said that since they recently banned the hunting of harbor seals in the area, the sightings of great white sharks has increased dramatically since their feces can be detected hundreds of miles out to sea and followed in to shore. not sure if that's true or not, but sounds reasonable.
Cast from the rocks for a few hours and called it. Great evening out, even without a hit. Probably for the best we didn't catch anything, getting a fish out from those rocks looked sketchy at best.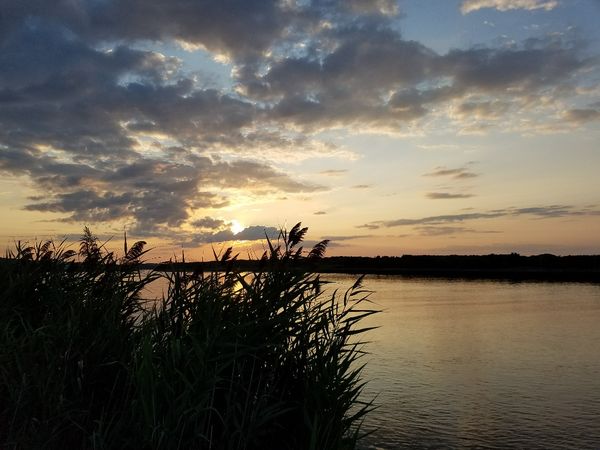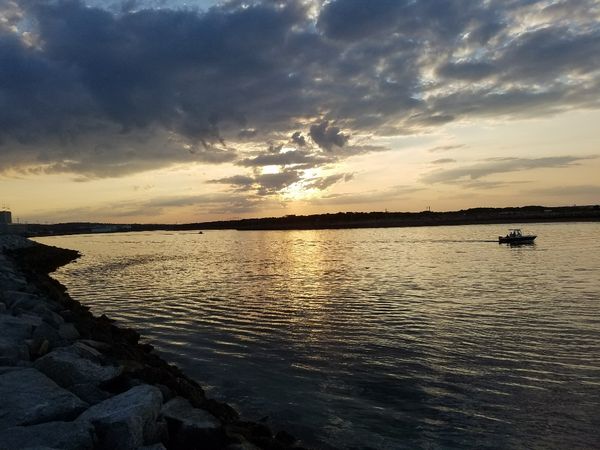 So, I have a possible opportunity to move out that way, work out of Providence, that is. It would allow me to live in Narragansett, North Kingstown, East Greenwich or somewhere on the Narragansett Bay. Looks idyllic, coastal living, reasonable cost of living. Fishing can't be any more pressured than around here, right? I'd get a boat for sure, something in the 23' walk around class I think and explore narragansett bay to my heart's content. Thoughts on the area?