FishermanFletch wrote:
Two good looking pieces of artwork dere Timbo!!
You young man, still take the best pics by far!!!!
retired trucker wrote:
Johnny it looks like we got the same thing going at different FPD lakes.I can't believe the size of the gills I'm getting.My thanks to whoever invented the rocket bobber which gets me out to the secondary weedbeds where the biggies are.
RT, I think your lakes may hold better populations than the ones I fish but pattern wise we are identical ....... deep weeds and very lite biters
wsj_outdoorsman wrote:
Sure do like those fall colors......d

And here I thought that the "unsafe ice" time was used for building your masterpieces.
No such thing as safe ice

.......only careless ice fishers get wet !!! I have a daily routine of
fishing a couple hours,building rods for a couple hours,eating

for a couple hours,sleeping
for a couple hours.......say hi to the wife and start all over

rodm wrote:
That's some nice cork and thread work on that rod. Did you do it yourself?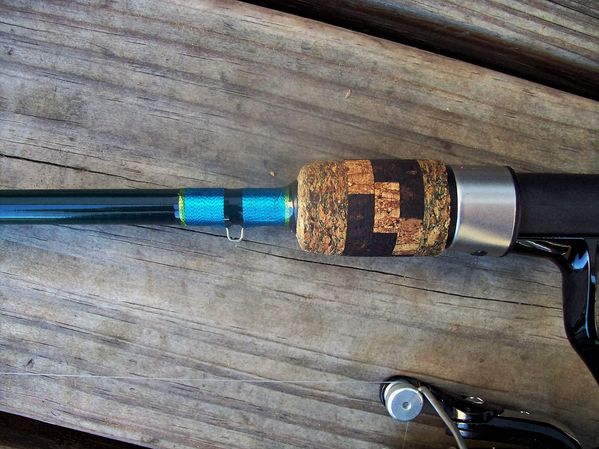 Yes sir from scratcheroo,its not too difficult just go slow it gets easier the more you do !