With the big waves on Lake Michigan this weekend we opted out of salmon fishing and headed inland
Water temp was 82 degrees and the fish felt like it when you unhooked one. With 2 of my sons and 3 grandkids we
had a full crew. After getting everyone aboard we headed to the first major point and we were pleasantly surprised
to see fish at the base of the drop off ……….. ever hear the phrase "stacked like cordwood"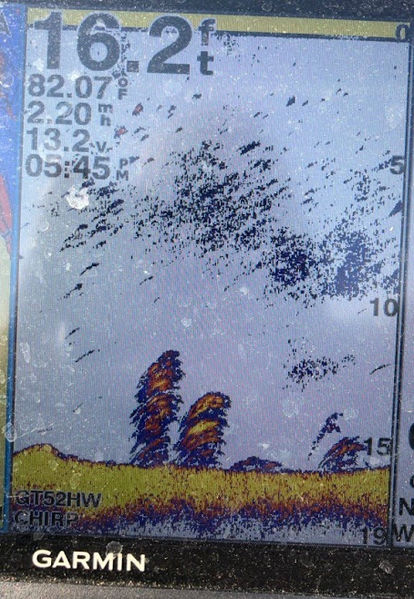 never had to move again, although we did a few times,this was the spot!
We caught a variety of fish - gills,pumpkin seed,bass and a couple perch.
Used slip bobber, drop shot and 1/10th oz. Sweedish pimples and redworms
all caught fish,some good ones too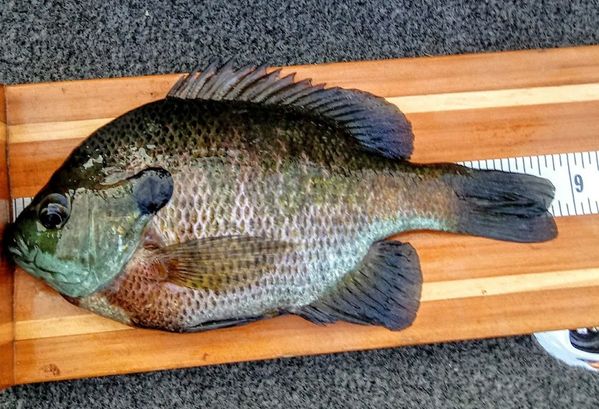 TTF's big gill of the day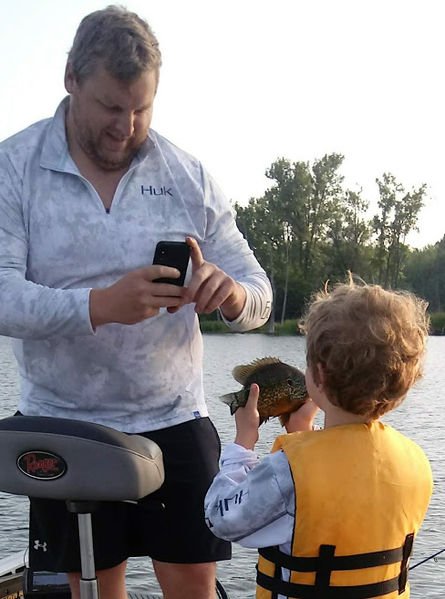 Dad taking picture of dad taking picture

All in all just a memorable day with a couple of hysterical videos and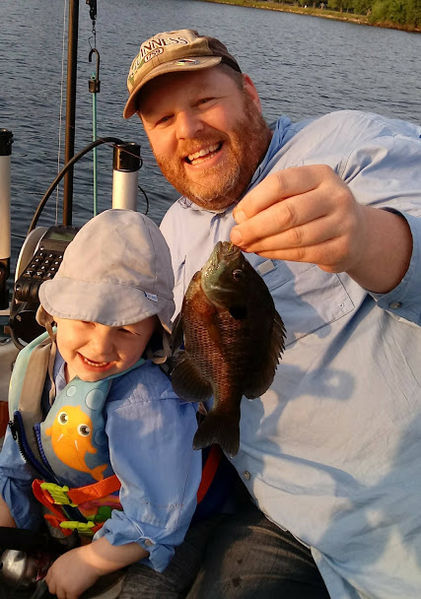 Grins all around,can't wait to get back after some salmon but getting some pans from deep water is a blast !