7/4 was sure a hot one, temperature wise, fishing was steady, not fast or slow just steady. A mixed bag came to play with wsj and son #2 which consisted mostly of gills with a few crappie joining in the fun. We did experiment a bit between colors of the glup alive, emerald shiner or Chartreuse and both did well.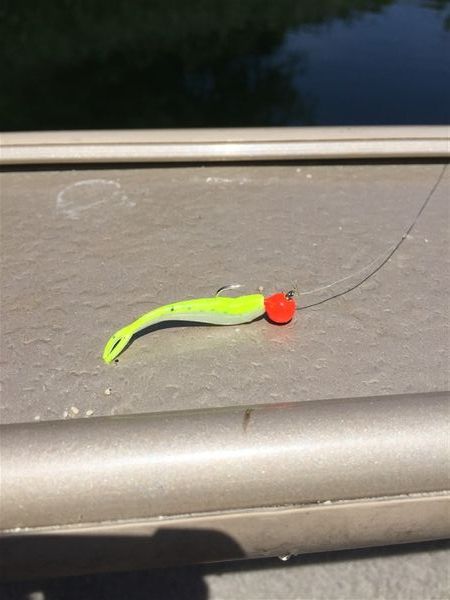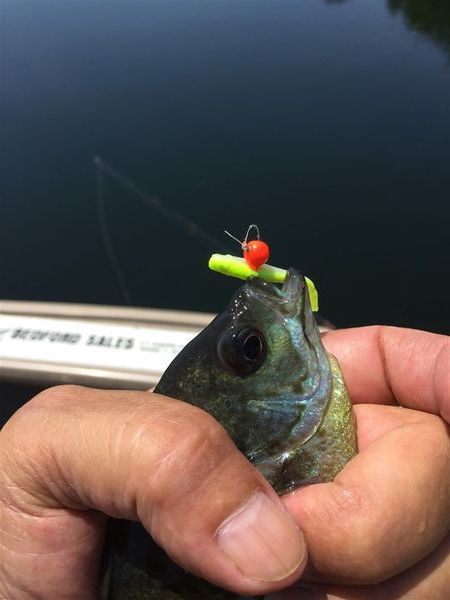 7/6 found the same weather conditions being hot. Fishing was a little better both in size and frequency of fish brought to hand. Some might good colors on the fish today as well.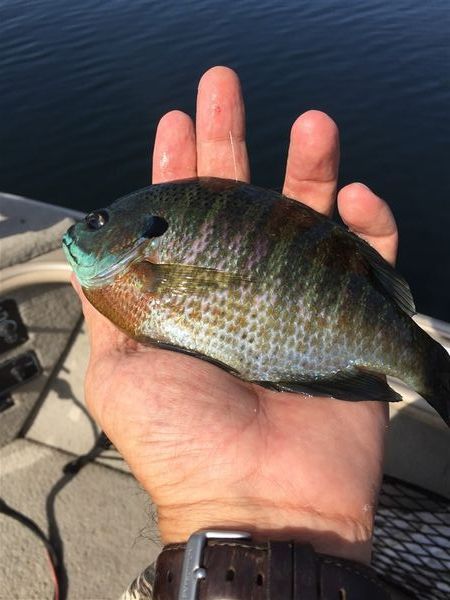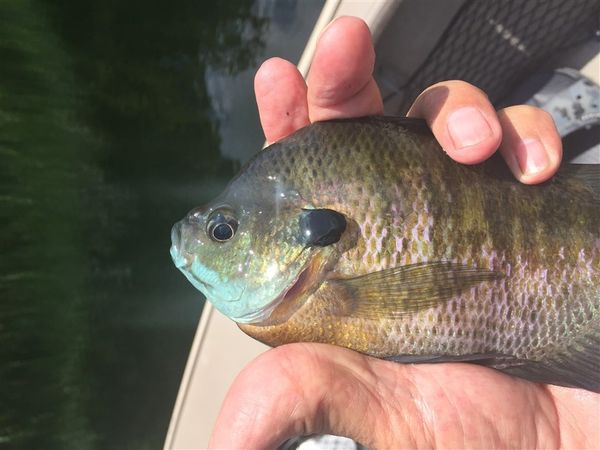 Did see our friend "Wilbur" trying his skills and talked to some fine couple when taking the boat out and told them of the panfish bite and how to best win at the tug-o-war contest. They were fishing for the green ugly fish without much luck and wondered how I had faired.
Just wish those clouds would have blocked the hot sun a bit more this day, and of course the heat subsided once home.