Quote:
but were mixing in the rapalas....
just up your line size to get them out of the snags
...
Sage advice from the Professor.
Listen at the end of the video.

Nice to see Striper01 dressed for the season.
For the edification of those unfamiliar with live sonar, I have included a snapshot with some notations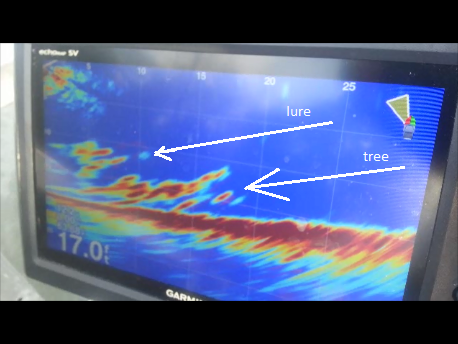 Watch as the Professor controls his lure (small blob) and deftly caresses the structure until he decides to go inside a little too far and......

Watch it on full screen to see the lure.
https://www.youtube.com/watch?v=w7xnhYh8acI