Now wsj is going to take his boss for a on the water meeting for work tomorrow and wanted to ensure he had a good time with some fish. In addition I did just install the helix 7 chirp-DI on the front and really wanted to see it action.....so a pre-meeting trip was in order.
After Church and doggie duties taken care of, the boat floated once again. Played with the new sonar quite a bit, even ran into shore a time or two not paying attention. Quite impressive that unit is, but what concerned me was it was not marking any fish, Hummmm could the thing be defective?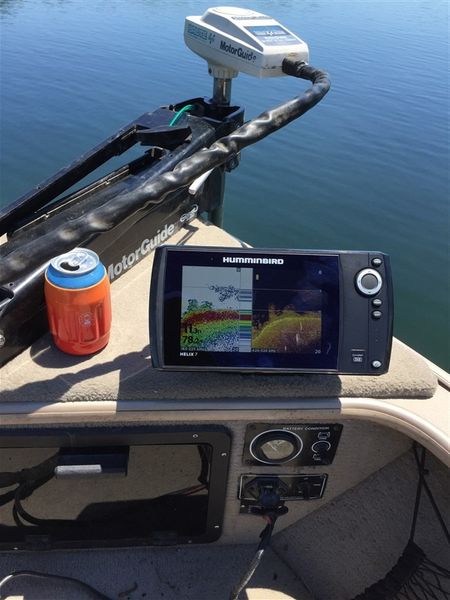 No, just the fish had chosen to spend their day in other locations rather than their normal spots. Once figured out the baits changed to their preference a few did come to hand. And on 2# test the rough fish were quite fun to play tug-o-war with. Hands washed thoroughly after their release so as to not ward off any trophy fish that may have a purple breast plate as a calling card.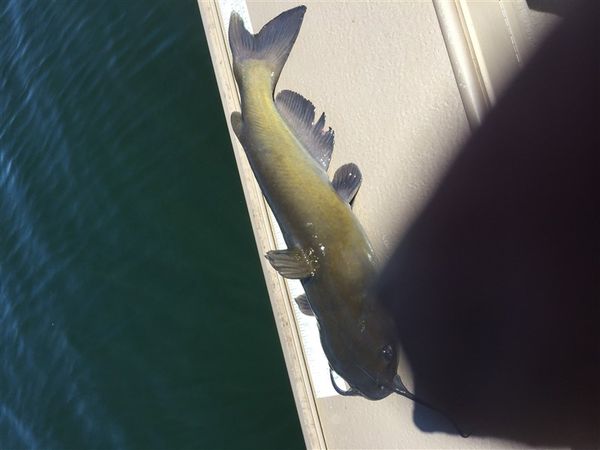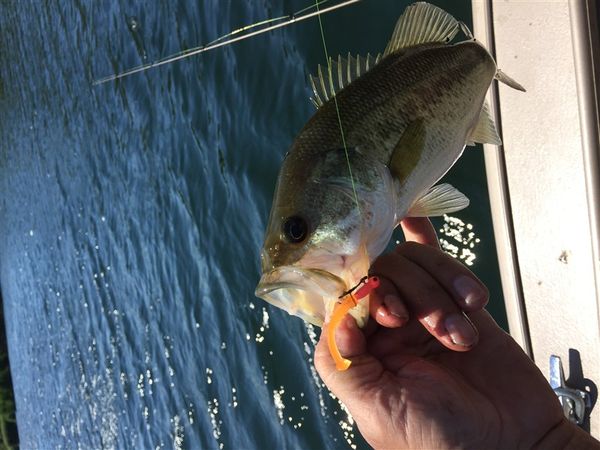 The gills seemed to prefer a rocker head jig this day, and like the orange better than yellow for a change of pace as well. Tipped with 1/2 of a trout worm for that down home, time to eat scent. Kinda like cookies freshly baked at Grandma's house.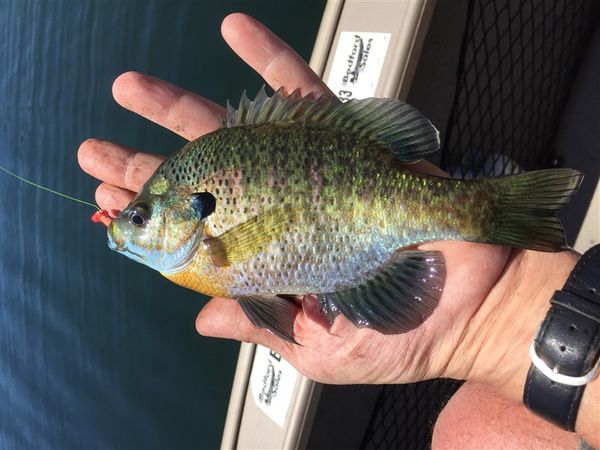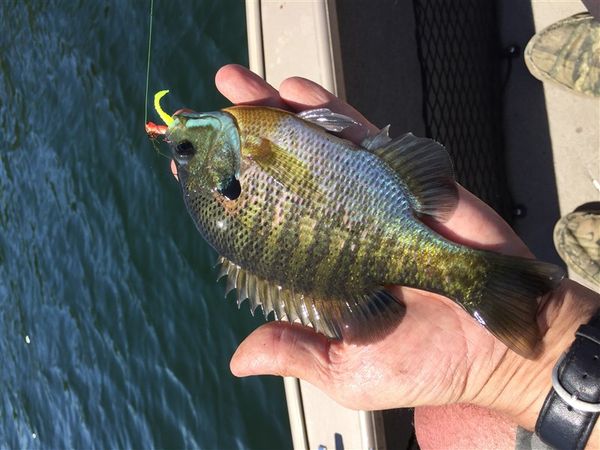 Hope I can find some for the boss in the morning.......